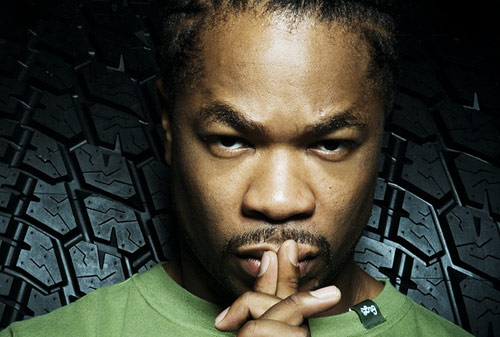 New solo music has been scarce from Xzibit over the last 12 months, his work with Extreme Music, Demrick and Matt Alonzo for the Man On The Moon and It Is What It Is videos as well as his 2012 feature on the King T record Pus-Say have been about it.
It was November 2010 when Xzibit last referenced a project called "Napalm" and that was a planned mixtape with DJ Whoo Kid and DJ Scream – from which we brought you Ugly featuring Trick Trick, Jay Rock & Bad Lucc – in the lead up to his eventually-delayed "MMX" album.
Since late 2009 we'd brought you the singles from "MMX" that included Hurt Locker (and its music video) plus Phenom.
Yesterday Xzibit lifted the lid on his first album since the 2006 release of "Full Circle" via Twitter and has titled it "Napalm" and dropped off the full tracklist, features and production credits. As you can see from below features include Prodigy, Wiz Khalifa, Slim The Mobster, E-40, King T, The Alkaholiks, David Banner, Brevi, Crooked I, The Game, Bishop Lamont, Young De and more over A-Class production from Rick Rock, DJ Chill, E Dan, Insane Wayne, S1, 21 The Producer, 1500 Or Nothin, David Banner, Akon, Focus and Dr. Dre!
01) State of Hip Hop vs Xzibit (Produced by Butcher)
02) Everything (Produced by Rick Rock)
03) Dos Equis
04) Something More (Feat. Prodigy)
05) Gangsta Gangsta (Produced by DJ Chill)
06) Forever a G (Feat. Wiz Khalifa) (Produced by E Dan)
07) 1983 (Produced by Insane Wayne)
08) Stand Tall (Feat. Slim The Mobster) (Produced by S1)
09) Spread it out (Produced by 21 The Producer)
10) Up out the way (Feat. E-40) (Produced by Rick Rock)
11) Napalm (Produced by 1500 or Nothin)
12) Meaning of Life
13) Louis XIII (Feat. King T, The Alkaholiks) (Produced by Dr. Dre)
14) Enjoy the Night (Feat. David Banner, Wiz Khalifa, Brevi) (Produced by David Banner)
15) Movie (Feat. Crooked I, Slim The Mobster, The Game) (Produced by Akon)
16) I Came to Kill (Produced by Illmind)
17) Killers Remorse (Feat. Bishop Lamont, Young De) (Produced by Focus)
We've received word that the planned release date for "Napalm" is set for September 25th 2012 – stay tuned to Dubcnn for the latest music from this project!