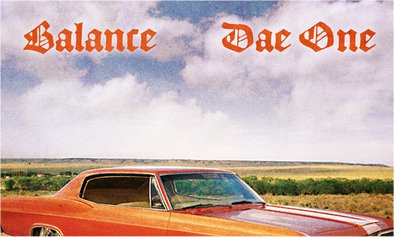 The Bay Area's Balance stays busy, he knows no other way and in the last 12 months has dropped singles including Time with Clyde Carson and J Myers, Thats Tha Ticket featuring P Child, Traxamillion & Mr Kee – produced by Sideways – as well as a Music Video for Thats Tha Ticket directed by Brian G. Reyes. In November last year he also dropped a collaboration EP with Dae One entitled B-DAE EP which we dropped for free that gave us tracks including Inception featuring Uncle Murda, Bishop Lamont and J Myers and Thinking With My D*ck featuring Casual and A Wolf.
Having made an appearance on our very own Microphone Masters Radio Show – Episode 36 (12/19/11) late last year, Balance spent early 20120 building up to the release of Golden State Warriorz 2 dropping a video from the LP featuring Mitchy Slick entitled My Own Shit as well as leaving album leftovers including Head Snap Back.
Today Balance revisits his 2011 B-DAE EP  project alongside Dae One to release a video to the track "Old School" which is directed Jose for Forty Ounce Gold Creative Group. Watch it below.
If you missed the B-DAE EP or Golden State Warriorz 2 get them now! Follow @Balance510 on Twitter.