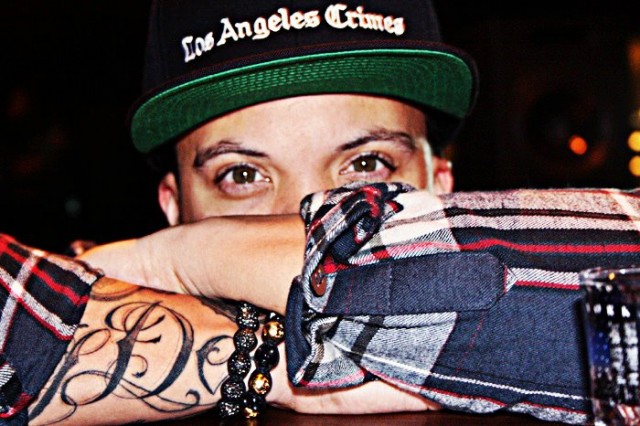 It's a little over a month since Demrick aka Young De dropped the follow up last years acclaimed Neva LOOK Back! EP and #HeadsUp projects last month.
The new release – entitled "All The Wrong Things" – saw Young De aka Demrick team up with The Makerz, the Production duo consisting of Nigel Starr and Runway Star.
Since we announced the project some months ago we've dropped singles including Drink More featuring singer/songwriter Jay-R Reed, a video for Bitty In My Bed, Campaigning In The Club and the title track All The Wrong Things featuring Brevi.
Earlier this month they dropped the video for Day Dreaming featuring the incredible voice of Byanka Chacon and have now teamed up with Animator Bokka Boom & Mavko to create a new animated music video for their latest single "This World" – check it below and then download the full album for free!
Demrick – This World (Video)
Demrick & The Makerz – All The Wrong Things (Stream)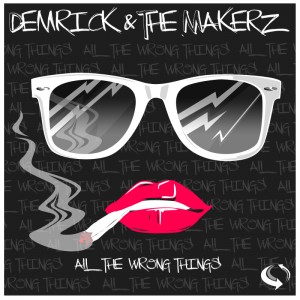 Demrick & The Makerz – All The Wrong Things (Tracklist)
01) Day Dreaming (Feat. Byanka Chacon)
02) All The Wrong Things  (Feat. Brevi)
03) Campaigning In The Club
04) Bitty In My Bed
05) Enjoy Your High
06) Mazuma
07) Right Or Wrong 2
08) Whats It Gonna Take
09) Vicious Love (Feat. Brevi)
10) 4 All my Homies (Feat. Pastor Dexter Baker)
11) This World (Bonus) Makerz Mix
Demrick & The Makerz – All The Wrong Things (Download)