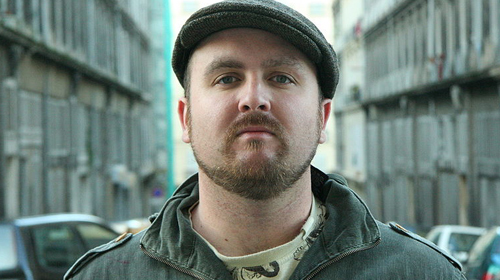 Exile – who was recently in the UK with Blu for this Exclusive Dubcnn Interview – has today dropped a new mixtape.
Alongside his Dirty Science collective he is bringing his fans a thank you gift for the Holiday Season, a mixtape entitled simply "Cassette." The free release features exclusive songs from Exile's vaults covering 1996-2009 and includes demo versions from his rap album "4TRK MIND" as well as demo versions from Blu & Exile and Emanon (Aloe Blacc & Exile) releases.
All songs were made on a 4-track recorder and produced by Exile, except "Like That" which was produced by Kankick. We have the full release for stream and download below – enjoy!
Exile – Cassette (Mixtape)

[raw]
[/raw]
Exile – Cassette (Tracklist)
01) Hour Glass
02) Holla
03) Hoe
04) Never No
05) Mother fucker
06) Like That (Prod. Kan Kick)
07) Exile Smile
08.)My People
09) Jail
10) Paquito (Jam Session)
-Bonus Tracks-
11) 6 Million Ways
12) It's Gonna Be OK (Feat. Blu)
13) Blu & Exile – I Am Blu (Demo Version)
14) Blamexile Pt. 2 (Feat. Blame One)
15) American Dreamz 1996 (Feat. Aloe Blacc)
16) Farewell (Demo Version) (Feat. Aloe Blacc)