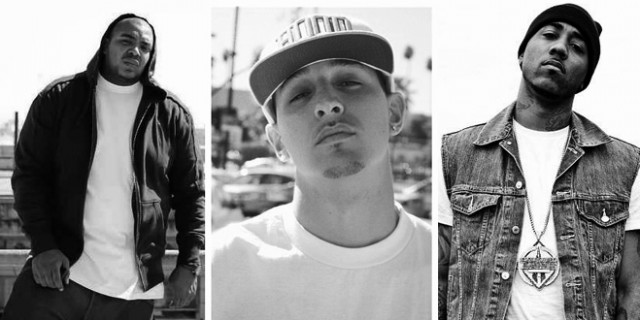 The big homie Glasses Malone is ensuring the even though 2012 is winding down, he isn't!
Last week Glasses Malone Dropped His Free #GlassHouse Mixtape right here on Dubcnn, a project we've been hyping since late summer with the singles #Rihanna produced by King Dave, 6am featuring Kurupt, Ty$ and Joe Moses and That Good with Ty$ – the latter which flips the beat to Warren G's classic "This DJ" – and for which a video was released; That Good (Feat. Ty$ & C-Ballin).
Today we've just been sent a brand new buzz record from G. Malone that is produced by Trend of League of Starz, who was responsible for E-40's Function Remix. The record takes a page out of the great Too $hort's book, as Glasses Malone calls on the freaks with his boys A.I.T and Problem. "Freak" – which you can listen to below is bound to get the clubs jumping from LA to the Bay!
Glasses Malone – Freak (Feat. Problem & A.I.T.) (Audio)
[raw]
[/raw]
Stay locked for more news on where this track may appear as and when we get it!