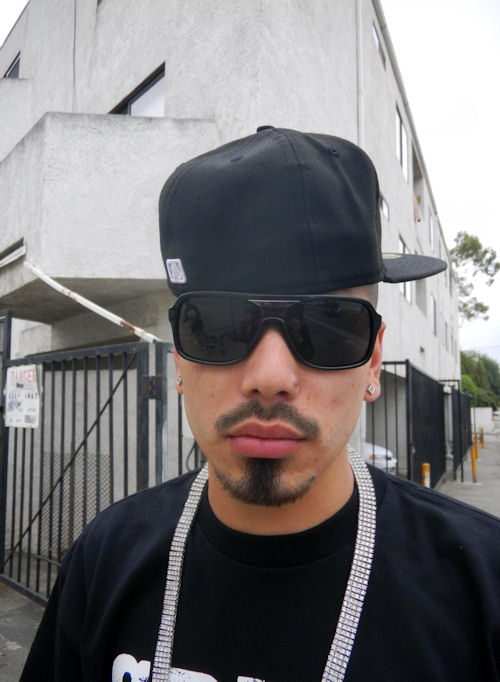 It's two years since we first introduced you to Streets – an up and coming Hispanic rapper born and raised in Pacoima CA.
The then 25 year old MC was riding the success of his 2008 debut mixtape "Back On The Streets" followed by his"WestCoast Domination Volume 1" in 2010.
In our early 2011 update [see; Streets, Roscoe and Buccweet "Grind Hard" On Single] we brought you the Roscoe and Buccweet single Grind Hard as well as the Grind Hard Music Video and followed that up with the B.R.A (Best Rappers Alive) record featuring Crooked I.
It has been 18 months since that release but Streets is making a welcome return to Dubcnn today with a new record and news of an upcoming LP titled "The Prelude." The song is called "Marching", features Corbett and was produced by the legendary DJ Khalil – watch the Nu Jerzey Devil & Livelihood Films directed video below.
Streets – Marching (Feat. Corbett) Produced by DJ Khalil (Video)
[jwplayer config="DubCNN" mediaid="8901″  logo="http://www.dubcnn.com/wp-content/uploads/FlashVideoPlayer/DubVideoLogo.png" logo.link="http://www.dubcnn.com" logo.linktarget="_blank" logo.hide="false" logo.margin="0″ logo.position="bottom-right" logo.out="1″]
Stay locked to Dubcnn for the latest but in the meantime keep up with Streets on Twitter.