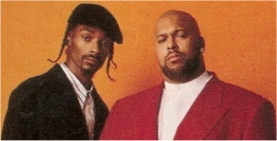 Daily visitors to Dubcnn will've seen our Snoop Dogg & Suge Knight Reunite story last week, many of whom were dubious of it's authenticity.
The photo – which showed Snoop & Suge in the club – was posted by the Doggfather on Instagram with the note "N d club wit Suge miss those death row days!"
Today Snoop Dogg aka Snoop Lion has explained in the below interview with DJ Skee that he had to be a "bigger man" in his situation with Suge Knight;
"I think time heals all wounds, and then being a bigger man and being one who accepts responsibility and right or wrong, I like saving lives, I don't like to take lives. If that means putting my hand out saying I'm wrong, I apologize and we be cool, I'll do that as opposed to me going behind my back, pulling a gun out and getting somebody or me doing something vicious to you."
In the last decade records including "Pimp Slapp'd" and countless altercations made any reunion seem unlikely but as part of Snoop's "Snoop Lion" mantra it seems he has taken the route to moving beyond that.
DJ Skee & Snoop Lion 1 on 1 & Uncut (Video)
Remember Snoop Lion is currently prepping the release of his upcoming LP "Reincarnated" on April 23rd, media from the album already released includes the singles La La La and Here Comes the King as well as videos for Here Comes the King and Lighters Up.