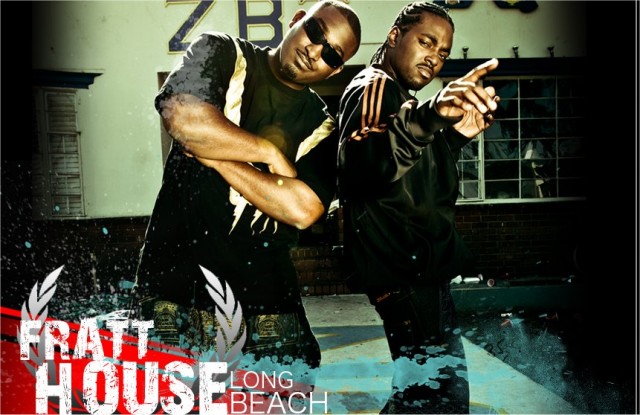 Long Beach duo FrattHouse, consisting of G.B. (the son of RBX) and E-Money (cousin of Snoop Dogg) have made countless appearances on Dubcnn over recent years.
Last year they were getting ready to drop "Leftovers" – a tribute album to Daz and Kurupt featuring the singles It Don't Stop and Things I Know – as well as starting the FHU (Fratthouse University) movie project.
That project chronicled G.B. & E-Money aka The FrattHouse enrolling in college to promote their upcoming record started with the FHU Webisode Series Teaser before E-Money & GB Enroll, Episode 2: Anatomy 101 and Episode 3: Ass, Gas or Class?.
Last summer E-Money released a solo project entitled "Ladies Man" featuring  Pr1me, Korey Blues, GB and Ray Reynolds. Then earlier this month E-Money released the video for "The Ladies Man Baby Boo" that was shot by Pr1me and features Sherita B – check the visual below.
E-Money – The Ladies Man Baby Boo (Video)
Enjoy and for more hit up the duo on Twitter!