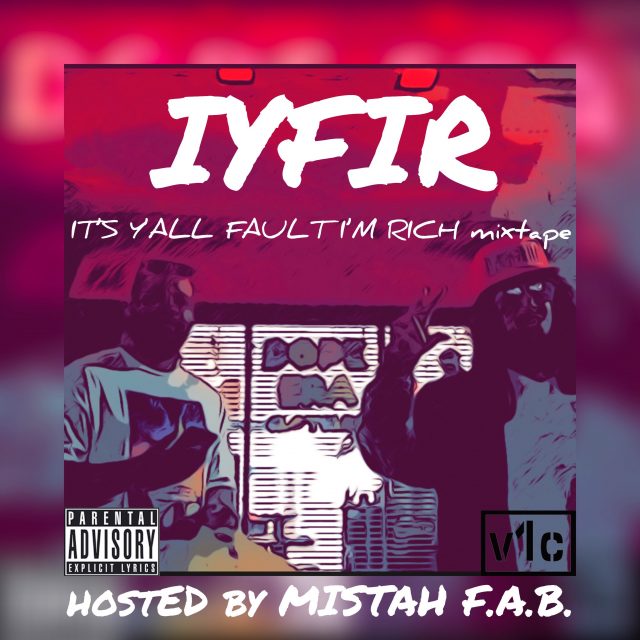 V1C is back with a new mixtape, titled "IT'S Y'ALL FAULT I'M RICH." The dope new mixtape is hosted by Mistah F.A.B. and features a star studded cast that includes Ras Kass, Money B and Shock G of Digital Underground, Numskull of the Luniz and more. V1C has been extremely active this year and continues to make headway with his unique 'Silicon Valley Style' networking approach, garnering attention from major artists and new fans alike.
The 12 track mixtape, equipt with live scratches and futuristic mixing that define a true mixtape, can be streamed and/or downloaded below. Stay tuned!
Follow V1C on Instagram.
Download Mixtape Here:
https://itunes.apple.com/us/album/its-yall-fault-im-rich/1407072292