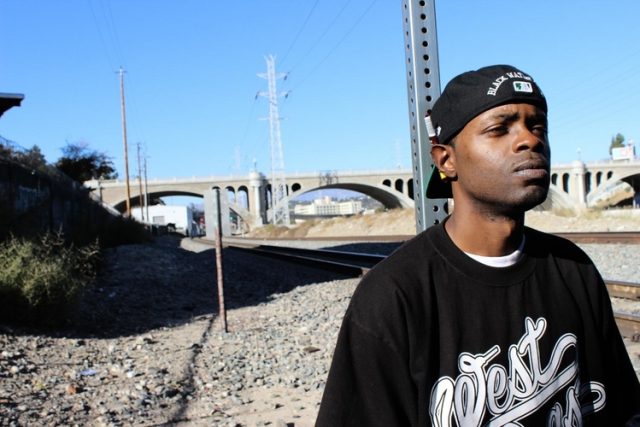 Introducing: Blackwater Kaos
Rising California hip-hop artist, Blackwater Kaos, is a strong embodiment of the California rap scene, equipt with well-crafted sonic portraits and engaging story-telling prowess. Having collaborated with various California heavy-hitters including Tha Relatives, Ill Slim Collin and more, Blackwater Kaos is now focus towards a strong solo push with his new soon-to-be released project, "Trust Issues."
Forming a group at the age of 9 with two of his best friends, Blackwater Kaos has always felt a strong summoning to the world of music. Closely following in the footsteps of his father, who was a jazz musician, Blackwater became hooked on the musical creative process, as well as the enjoyment others get by listening.
"IT WASN'T TIL HIGH SCHOOL I REALLY STARTED GETTING SERIOUS. MY BOY, NOW KNOWN AS SENS MUSIQ, WAS SO DOPE WE STARTED JUST HOOKING UP THROUGH BASKETBALL, BUT VIBNG ON MUSIC. I LEARNED HOW TO COUNT BARS FROM HIM AND MY BOY JVANCE AKA FADE. WE USE TO RECORD IN A MAKESHIFT STUDIO IN A CAMPER, IN FADE'S BACKYARD. WE LATER FORMED A GROUP IN 2000, WITH MY BOY 2BEE'S AKA BILL BLAST, CALLED "THE GHETTO HENCHMEN." WE COMPLETED TWO PROJECTS, WITH FEATURES FROM THE RELATIVES ON A COUPLE TRACKS. I STARTED DOING MY SOLO STUFF AT THE SAME TIME. I STARTED DEALING WITH DIFFERENT PRODUCERS LEARNING MORE ABOUT MY ABILITIES.

RECENTLY, MY BOY K-TRAIN BUILT ME A STUDIO IN HIS GARAGE AND TOLD ME DO MY THANG. I'VE JUST GOT TRUST ISSUES. PEOPLE WILL TRY TO FUCK YOU OVER, SO I DONT LIKE LARGE CROWDS AND I DONT LET PEOPLE CLOSE. I MISS OUT ON THINGS AT TIMES, GOOD AND BAD, FOR THOSE 2 REASONS."
Today we present a new Music Video by Blackwater Kaos, titled "Cut From a Different Cloth." The song is inspired by his two brothers, Damien "P-NUT" White and Lawrence "DUKE" Smith, who have passed. The song is off of the upcoming Blackwater Kaos EP, titled "TRUST ISSUES." Stay tuned!
WWW.REVERBNATION.COM/BLACKWATERKAOS
WWW.FACEBOOK.COM/CLACKWATERKAOS
TWITTER: @GREENMILEENT24
WWW.YOUTUBE.COM/GREENMILEENT24
Blackwater Kaos – "Cut From a Different Cloth"