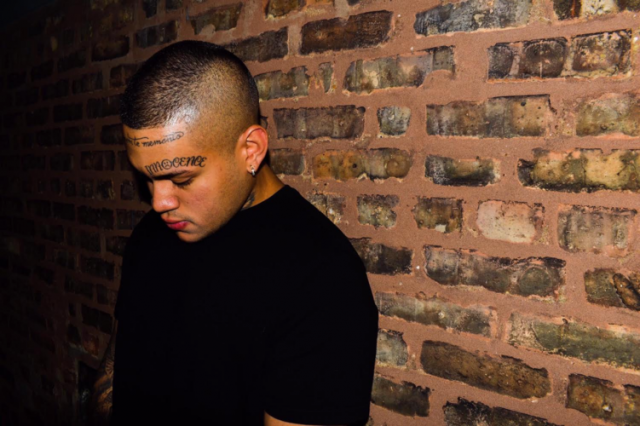 Born Joel Serrano, JayteKz is a talented established recording artist hailing from Chicago, Illinois. JayteKs possesses an immense presence when on the microphone, synching each bar seamlessly to whichever beat he breathes upon. He exhibits tremendous star potential and immense creativity, while devolping an undeniable cult-like following and becoming hugely popular among today's youth.
While the Windy City is known for its violence, gritty street rap, televised reality and nation-wide headlines, JayteKz delivers music that tells the story of a man trying to overcome the dark, harsh realities of life, filled with the many pitfalls of addiction on many levels, and paralleling cultural disadvantages.
Ascending to popularity originally in 2014, JayteKz with the creation of a remix version to the Jamie Foxx and Drake hit, "Fall For Your Type". Legend has it, the remix surprisingly spread like wildfire on YouTube, ultimately amassing an ongoing 1.5 million views.
Throughout his career, after releasing a large number of buzzworthy singles, JayteKz released two full-length projects, "Let Life Begin" (2015) and "Innocence" (2018.) Some of the notable songs released within the active half-decade career of JayteK include many emotionally-driven tracks, including "Scars," "Broken" and "I Still Miss You." Giving fans a personal look into his life from the second he picked up a pen and pad, JayteKz has giving his fans glimpses of defeat, love, loss, mental insanity and healing.
Since exploding onto the scene in 2015, his popularity has taken him across the U.S., performing in front of sold out seats abroad; delivering his message of perseverance nationwide. He credits his career guidance to the experienced industry executives under the LA.HI imprint.
For his followers, his body of work is easily identified as therapeutically compelling, as he is comfortably able to take us into the deepest, darkest parts of his mind. His subject matter rhetorically relates to stories of many inner-city youths; touching on many unconventional topics including suicidal thoughts, depression and family demons. Humanity is his greatest asset, which is highly-respected by his fans.
Formidable wordplay and poetic prowess and imagination are just a few of his attributes. Very creative, his lyrics often convey a subliminal brooding darkness that he says is derived from his accumulative life, and accompanying perspective.
JayteKz has arised from the ashes plenty of times in his young life and now serves as a beacon of hope for those who persevere. Living proof that triumph is possible through faith, JayteKs aims to tell stories that will stand the test of time.
For more JayteKz, follow him today on Instagram, Twitter, Facebook.