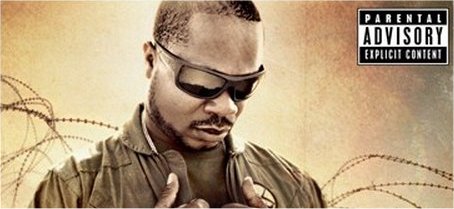 Today sees the release of the new Xzibit album "Napalm" – a project we've been keeping you updated on along the way.
His first studio release since 2006's Full Circle, is his seventh solo and is being released via iTunes on Open Bar Entertainment and EMI Records. The album feature artists such as Bishop Lamont, E-40, Game, Prodigy, Young De, Wiz Khalifa and among others.
So far, we've dropped the Dr. Dre produced "Louis XIII" record alongside King Tand The Alkaholiks, the official video to the title track, "Napalm"  as well as "Up Out The Way" featuring E-40 over a Rick Rock instrumental.
Today we review the album release to give you an idea of what to expect, read below and then head to iTunes to support the release.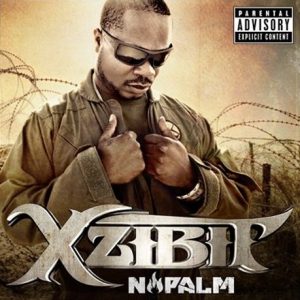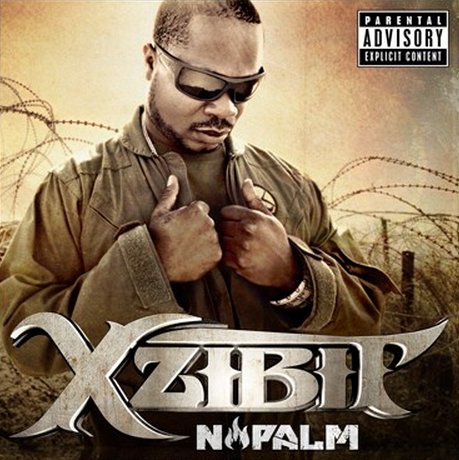 Purchase: via iTunes
   
Rating: 4/5

…………………………………………………………………………………
It's crazy to think that it was 16 years ago since Xzibit arrived with his acclaimed debut album At The Speed Of Life. His following releases and high profile collaborations with the likes of Dre came thick and fast until he seemingly dropped off the musical radar in favor of TV and film appearances. It probably seemed to most that he'd left his music career behind in favor of the Hollywood dollar.
Not so. In October 2011 X announced that he was in the studio working on a new project for release in 2012. After a couple of name changes and the mandatory rap album delay or three, X is finally back with latest release Napalm.
Part of X's appeal when he burst through was his rawness. He was no-frills, no bullshit, bark-in-your-face sort of rapper who's lyricism could sometimes be overlooked in the shadow of his distinctive voice and delivery.
In any case, even the most ardent X fans of old could be excused for thinking this appeal may have been lost in the Hollywood abyss after six years acting and putting solar powered dream catching machines with disco balls into squealing yokel's pickup trucks.
The first track on Napalm The State of Hip Hop vs. Xzibit quickly kicks any of these thoughts right out of the middle of your mind. An absolutely thumping beat gives X the ideal platform to growl and cackle his way through each verse to display he's as raw an emcee as he ever was. The bassy club-banger style beats come thick and fast which perfectly compliment X's flow and delivery, and the first thing I noticed was how refreshingly old school this sounded. The first few tracks of the album feel as though they could genuinely be straight from any of the Dre collabs X was doing over a decade ago.
Even more refreshing is how reminiscent the content is to the old X. After long breaks into TV or movies, many rappers can end up coming back with a load of tinsel town, a-list, name dropping 'I gots Henny at the Emmys' guff no self respecting hip hop fan could bring themselves to pretend to give an arm-x'ing shit about. Thankfully, X's subject matters on Napalm range from weed, to the music industry, to bitches, to his inner-most feelings and fears, then back to beating the living piss out of anyone who doubted him. The full hip hop repertoire.
Interspersed with a few more thoughtful tracks such as 1985, which chronicles X's trials and tribulations of a colorful career ("I remember meeting Dre and being nervous when I was kicking my verses"), his content is relatively fierce throughout and genuinely feels an authentic revert-to-type rather than contrived nostalgia.
Other stand out tracks include I Came to Kill, which is enjoyably 'screwfacing' and just downright fucking evil, and the complete polar opposite in The Meaning Of Life. These two tracks probably best highlight X's credentials of still being a versatile and entertaining recording artist.
The major let down of the album is the featuring artists. Despite boasting a pretty glittering array of guest features including the likes of Prodigy, The Game, Wiz Khalifa, Crooked I and B-Real to name but a few, none of them really seem to offer a memorable contribution and each of them, surprisingly in some cases, are outshone by X in their respective tracks.
Overall, Napalm is a good old fashioned hip hop album and a welcome return to the fold from X. An 18 track album with at least 13 good tracks would be difficult for an artist at the peak of their game, much less one coming off the back of a six year rap hibernation.
Prior to hearing Napalm, I was extremely dubious about whether I'd enjoy it, but was pleasantly surprised by the majority of the album. Both X and the production on Napalm are consistently strong throughout to create X's best album since Restless in 2000 and, in my opinion, comfortably wipe the floor with some of the swagger-laden, platinum-going albums of recent years.
Absolutely nothing to do with this glowing review at all, but I've got a rickety old car that is in dire need of a Jacuzzi and a fold-out nightclub if anyone knows anyone who can hook that shit up…..
…………………………………………………………………………………
Written by Mark Jorgensen (@markjorgy)

The views expressed here are those of the authors and not necessarily those of Dubcnn as an organisation.
…………………………………………………………………………………