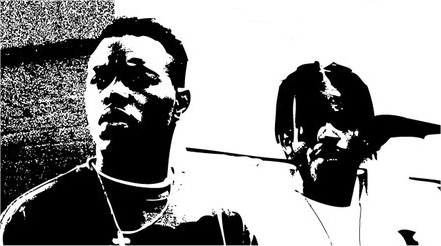 Unbelievably 2013 marks the 20th anniversary of the release of the classic hood film Menace II Society.
The movie – which was released on May 26th 1993 – was the directorial debut of twin brothers Allen and Albert Hughes who had originally hired Tupac Shakur and Spice 1 to play Sharif and Caine respectively, but they were later fired with Shakur being found guilty of assault and battery six months later for assaulting the director.
Despite pre-production controversy the film went on to commercial and critical success, winning the Best Movie award at the 1994 MTV Movie Awards and becoming a point of reference across the past two decades.
This week a Producer and DJ from Amsterdam namely THEprinceOFbeatz teamed up with Daily Movement to release a Westcoast Mega-Mix in celebration of this movie landmark!
The mix caught our ears and linked with the anniversary we wanted to share it with our readers! Listen to the full Mega-Mix and check the tracklist below!
THEprinceOFbeatz – Menace II Society 20 Year West Coast Mega-Mix
[raw]

[/raw]

THEprinceOFbeatz – Menace II Society 20 Year West Coast Mega-Mix  (Tracklist)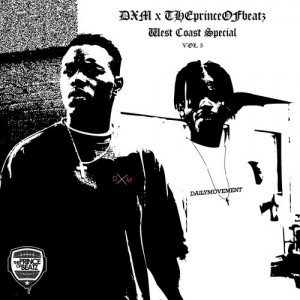 Intro: Menace II Society Scene
01) Thug passion / 2Pac
02) soak me / AMG (Feat. DJ Quik)
03) This D.J. / Warren G
04) Let's Play House / Tha Dogg Pound
05) Pushin' Weight / Ice Cube
06) Dope Man / N.W.A.
07) Put You On The Game / The Game
08) Ambitionz Az A Ridah / 2Pac
09) It's Funky Enough / The D.O.C.
10) Getto Jam / Domino
11) Keep Ya Head Up / 2Pac
12) worst comes to worst / Dilated Peoples
13) Do You Know / DJ Quik And Kurupt
14) I Got 5 on it / Luniz
15) Eazy Duz It / Eazy E
16) Natural Born Killaz / Dr.Dre & Ice Cube
17) Gz And Hustlas / Snoop Doggy Dogg
18) Afro Puffs / Lady Of Rage
19) Bang Bang (Feat. Knoc Turn'al) / Dr. Dre
20) Bow Down / Ice Cube
21) Fuck Wit Dre Day / Dr Dre
22) Runnin' / Pharcyde
23) Regulate / Warren G
24) B Please / Xzibit
25) Been A Long Time / Xzibit
26) We Still Party / DJ Quik
27) Lo-I Wish / Skee
28) Who Am I / Snoop Doggy Dogg
29) We Can Freak It / Kurupt
30) I Get Around / 2Pac
31) I can feel that (Feat. AMG) / Mausberg
32) Ain't No Fun / Snoop Dogg
33) Insane In The Brain / Cypress Hill
34) Come 2Nyte (Feat. Truth Hurts) / DJ Quik
35) Throw Your Hands Up / LV
36) Cali Iz Active / Tha Dogg Pound
37) What Would U Do / Tha Dogg Pound
38) The Humpty Dance / Digital Underground
39) 93 'til Infinity / Souls of Mischief
40) It Was A Good Day / Ice Cube
41) Bonus Track!
Follow THEprinceOFbeatz on Twitter.