We Got The Internet Going Nuts! But Why? - January 2, 2006
By : Rud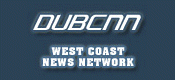 Panic Over? The panic has not yet begun. Now we have your full attention dubcnn.com wishes to open your eyes to a new era, a different league - a whole new level of Westcoast Hip-Hop promotion. Firstly let me address the "RIAA takeover," to our loyal and steadfast following we apologise wholeheartedly for the period of doubt, uncertainty and questioning.
As you will now be aware it was false, a media blackout and a hype and buzz cloak to enable us to implement what now stands before you...the new dubcnn.com. For those that talked derogatorily about us during the process let me make it very clear; we saw, we noted and we inevitably ignored. Dubcnn is and always has been a reliable, quoted source of music news and a reputable, respected Media Outlet, the music we provide to our readership comes from its source - the artists, producers and labels. Remember, before its on MTV, its on dubcnn.
Inevitably we will attract the proverbial haters, but first and foremost dubcnn has a mission; and we will continue to strive towards the goals we set at the beginning and we welcome on board all artists, labels, companies and of course fans that wish to contribute in a positive way.

In September 2002 we launched with little content and a simplistic design yet with bucket-loads of intent, passion and a dedicated forum of fans of the genre waiting for an outlet to provide reliable news and information. Since then we have achieved many of the goals we outlined at the start however others we still must move forwards to meet. Today marks the fruition of much hard work and planning. We have an incredible new design which allows us to offer more content in a clearer layout, thus improving the visitor experience.
As part of this evolution we here at dubcnn.com are proud to announce a merger which will see the foundations of internet based journalism shook to the core. Many of you will be firmly familiar with the name Lil Jay and an organisation known as Westcoast2K. For those of you that are not, Westcoast2K has been around since 1999 working on promoting Westcoast hip-hop to the then limited internet audience, it was one of the first professional trendsetting websites of the genre and influenced many that have come since its inception; to say today is groundbreaking is an understatement. Yes the hype is real, the merger fact; Dubcnn & Westcoast2K are now officially one and the same, the two largest and most popular news outlets have merged to form a media network which will further establish itself as the premier source of news, audio, interviews, editorials and reviews for the Westcoast Hip-Hop scene.

We wish to welcome Lil Jay to dubcnn.com and look forward to 2006, a year in which we will move the boundaries and raise the bar at which internet based journalism is set, in pursuit of creating the complete online magazine experience.
Editors Note: We thank you all for the past support of dubcnn and westcoast2k, we urge that you continue to support us in all we do in anyway possible. This venture and the size of the merger is unheard of in internet journalism terms, we did it simply to reinforce the strong links the two sites already had and to continue in pursuit of the goals we have set.



A New Year, A New Era
By : Lil Jay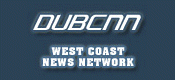 Oh Bwoy oh bwoy, I told ya we'd start the new year off with a BANG! I hope everybody recovered from the mysterious RIAA scandal last night. Riiiight.... as you probably heard by now, we didn't get hacked and nobody took over the site. Now that we have your attention, we'd like to announce that Westcoast2k.net officially merged with dubcnn.com to move on with a fresh new site under the dubcnn tree.
The good people at Dub and myself, Lil Jay, came together and are now officially one and the same. After months of hard work and planning, we bring you the West Coast News Network (dubcnn) on a whole different level, with a whole new look.

From now on, this website will be tied in with dubcnn, after I've been hosting and running Westcoast2k as a time consuming one-man-show for over 6 years. Everything that you came here for - the news, the audio, the interviews, and everything else - is obviously gonna be on dubcnn from now on. But don't worry because Westcoast2k is still gonna be active one way or another, just not the way it used to be before. We gonna keep feeding you with special goodies on the regular, so keep hitting up the legendary Westcoast2k.net!

Now enter the new dubcnn.com, the premier source for West Coast Hip Hop - www.dubcnn.com