DUBCNN LATEST
Nipsey Hussle has released a new single, titled "Racks In The Middle." The song features Roddy Ricch & Hit-Boy. Stream the track below! https://open.spotify.com/track/6ya8ejoKgw906Y8LWclqrp?si=0Ja9jgLLSjeX2u2ABud0bQ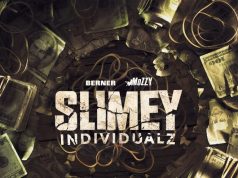 Berner and Mozzy release a brand new collaborative project, titled "Slimey Individualz." The 10 track album features guest appearances from Wiz Khalifa, YG, Logic,...
West Coast hip-hop collective, Warm Brew, releases a brand new visual in collaboration with Wiz Khalifa for the song "Player Way." Check the video...
Buddy has released a brand-new visual featuring O3 Greedo, titled "Cubicle." The song is off of the deluxe version of Harlan & Alondra. Check...
West Coast Hip-Hop star, Nipsey Hussle, hits the red carpet for an interview at the 2019 GRAMMY AWARDS. Nipsey discusses upcoming plans, shows support...
The one-and-only Too Short releases a brand new visual, via Empire, titled "Sexy Dancer," featuring Legado and DJ Khaled. Check the dope new visual...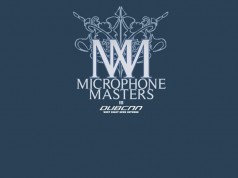 Better late than never, J-Luv and Starr Saxxxon are back with the first of many (they promise) new episode for 2019. Microphone Masters Radio returns...
Hip-Hop star, Meek Mill, releases a brand new visual off of his recently released Championships album, titled "Going Bad," featuring Drake. The new video...
Rising West Coast emcee, Blackwater Kaos, has just released the first visual off of his upcoming album. Watch "Patience and Persistence," featuring Jazoe da...
Check the recently-released video by rising Inglewood, California emcee, Bumpy Barz, titled "Put It On The B," featuring SKRAMZ. Download the dope new song,...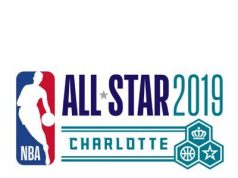 North Carolina's J. Cole to Perform During Halftime; Meek Mill to Open the Night GRAMMY® Award Winner Charlotte's Anthony Hamilton to Sing U.S. National Anthem;...
Mass Appeal presents a brand new annual collaboration series, called 'Starting 5.' Check the recently-released track off of the project, titled "Apostles," featuring Nas,...
West Coast hip-hop star, Problem, releases a brand new visual for Nick Grant's cypher, off of his new S2 project. Check the new video...
West Coast hip-hop heavy hitter, Hopsin, releases a brand new single and accompanying video, titled "You Should've Known." The new single, which features DAX,...
Boogie releases a new visual from his new Everything's for Sale album. Check the new visual for "Soho" featuring Dreamville's J.I.D., below! https://youtu.be/eUSUzdNkSHw
Rising California hip-hop artist, Blueface, releases the official video for the remix to his buzzing single, "Thotiana." The Cash Money West artist...
Check the new visual of recent music events, created by Journey to Stardom Productions and Nicshelle "GoDaWork" Farrow, featuring Double G aka Godzgift! Video...
Rising Bay Area hip-hop artist, Lil Man, will be releasing his debut project via Empire, titled "My Life Tribulation," with a tentative release date...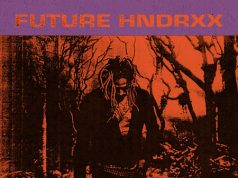 The one-and-only, Future, has released his latest studio opus, titled "The WIZRD." Stream and/or download the album using links provided. In addition, check the first...
Compton, California and Shady Records hip-hop artist, Boogie, releases a short film styled visual to accompany his brand new album, titled "Everythings for Sale."...