Random Thoughts
By : M Dogg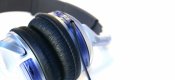 OK, sorry for not having a Junkyard up last week. I was back in Cali visiting family, and I was going to key one up, but I found out my uncle had brain cancer, and that basically was the story of my week. I put my energy in my family, and I wasnít going to half ass an article. So I am sorry, but I ask for you to keep my uncle in your prayers and/or thoughts.

I just have some Random Thoughts of the week:

Now that E-40 is on national radio, will the Bayís Hyphy music bring the Bay back to the days that ĎPac, Rappiní 4 Tay, Too Short, E-40 and The Luniz were all featured on national radio? I have asked your typical white people in Minnesota who like Crunk if they like the E-40 track, and they responded positively. My only fear is that it may get over-looked because of how much it sounds like Crunk, and fans just think that itís a knock off. Personally, I think that the Bay movement has a much better chance of taking off that anything from LA right now.

Ice Cubeís comeback has me excited. I think that what Ice Cube brings to the game is what is missing. There has been something missing for many years, and I myself have been vocal about this. Artist like Talib Kweli, Mos Def, Dead Prez, and basically what is known as the conscious rap section of the genre, have tried to bring attention to the political aspects of Hip-Hop. They have not however gained the attention that is needed, and it takes AmeriKKKaíz Most to break out his old khaki suit and show the Hip-Hop world how itís done.

Personally I was hoping for an Ice Cube reunion with Dr. Dre, but Cube decided to go independent. If you read my last article, you know that I am full support of the independent movement, and this is in my opinion for Cube is for the better. I would rather hear Ice Cube speak his message and potentially sell less instead of him having to water himself down just to get on a Dr. Dre beat and secure a release on Interscope Records. Cube is showing the game how itís done.

The Game situation, it seems, has calmed down with his brother. I think that no news right now is good news. Hopefully they can at least patch up the brotherly relationship, and agree to keep business out of it. Also, I think right now, Game should focus on his album and Detox, and let his talent shine on his sophomore release rather than falling into the ďdebut follow-upĒ trap of a mediocre album. Right now is not a good time to launch a label when 50 Cent is trying to ruin your career. Put out albums with the help of the Doc, build on your support and be heard like 50 Cent has with G-Unit, and then take it from there. Build a war plan, not act out of survival.

Can I get a Hell Yea? Does Warren G need to get play on National Radio? Every track from him I have heard on KDAY and Power was hot. I slept on his CD, and it was the first Warren G album I did not buy within a month of release. Up until his latest I owned every Warren G CD except Regulate; as that was originally on tape! So I slept for the first time and for that Iím sorry. Warren G needs to be national radio, there is no question his latest CD is heat. Forgive me Warren.

Speaking of radio; how come the DPGC dominates LA radio, but never the national radio? The only westcoast artists that commercial radio in LA has ever supported, and they never get national airplay. I just hope the next Dogg Pound album is more than Snoop, Daz and Kurupt. Many Hip-Hop fans that Iíve seen at Snoop concerts love the other members, but have never heard much of them. I donít care if Snoop has to do every single hook to get the person on MTV, get other members of the DPG heard on radio. Snoop looks to be close to retirement, and that Olí Skool G Funk in my opinion needs to continue.

Where is Guerilla Black, who notices he is gone? And which A&R was dumb enough to invest in him in the first place? Let me know, I need a deal, and a deaf A&R maybe the only way I can make it.

Random American Idol side note, how many Cali natives are in there, itís unreal! My favorite of the Cali people is Sway, the Filipino who sang Earth Wind and Fire. My girl voted for him like 10 times.

Ras Kass is the greatest wasted talent Iíve ever seen. I have always dreamt of a west where Rassy and his pal Xzibit were on top, and that never happened. Ras Kass now appears to be clean, and I hope that his personal problems with drinking are behind him. Not that rappers have clean images, but Ras Kass has done great harm to himself due to his recklessness with alcohol. I hope he can still rebuild whatís left of his career, but itís hard to sell when people stopped waiting for you 6 years ago.

Perfect time to link in now to mention Xzibit. Releasing albums once every 2 years has hurt him. In 2000, he struck fire, and in 2002 he slipped in terms of mainstream sales and coverage, and it wasnít until 2004 he tried to recover. The mainstream is not like the regular Hip-Hop fan base, as radio fans canít remember an artist from last month, let alone 2 years ago. And once you come out with a bad album, you have to redeem yourself quickly, or be written off. ďWeapons of Mass DestructionĒ was hugely over looked, and had a few songs that could have been on the radio. BUT, the mainstream wasnít hearing it. X and Ras Kass could team up, I would welcome that. Maybe some collaborations with other artists could recover Xís career.

G. Malone, is the kid for real? He has skill, but does he have the ĎX-Factorí to make it big. The contract with Sony says they believe so, and investing 1.3 million in an artist means we will hear him on the radio, even if he doesnít do well making a mainstream album. The ball is in his court, Lets hope he can build on Gameís success and we can continue to build a New West Coast, Iím looking forward to the album Glasses.

Kanye West maybe outta the Chi, but I love to talk about him. Forget the haters, the kid is for real. Best producer since Dr. Dre dropped 2001. He has taken the traditional Hip-Hop sound, upgraded it, and he is unstoppable. People hate because of the ego, but look at all your favorite rappers, and tell me where they donít boost. Boosting is as Hip-Hop as battling and break dancing. Kanye West is Hip-Hop, and the haters need to silence.

I.E.ís native, Kartoon is making noise out in the I.E. and of course on dubcnn. Itís nice to go back home and hear the local station, Wild 96, playing Kartoonís music. He seems like another piece of the puzzle that the west badly needs. Ruff Ryder have made a great investment, and itís good being a Rialto native to see another I.E. native on top. Sly Boogy is also reppiní the I.E., and if someone is king in the I.E. itís Sly Boogy. Sly Boogy, G.Malone, The Game and Kartoon, is there anything else the west needs to comeback?

One thing the west does not need is Spider Loc. Like The Game, Spider to me represents the old west, but unlike Game, I hear no improvement. When Game came out, he was so average that I saw him as a bet that Dr. Dre made saying he can make anyone famous. Now I hear The Game, and he is a lyrical killing machine. Spider Loc has been in the game a while, and his lyrical skills sound average at best, but I donít hear Spider Loc blowing people out the water. He is only as good as labelmate Tony Yayo and Yayo is as average as average can be. Now if G Unit wanted a true hardcore westcoast artist with skills, then they should have looked at my boy Sly Boogy or even Jayo Felony. I predict that Spider struggles to go gold, but lets be honest these days how hard is that. Sorry Yayo.

My last random thought, Bishop Lamont has what appears to be a ticket to superstardom similar to the one presented to Hittman in 1999. The difference with him and Hittman though is going to be how Dre handles him on Detox. If Hittman would have been on a Dre single from 2001, say Dre released Ackrite, then Hittman may have secured a release date because of the attention to him and his material even the then Napster downloaders would have heard Hittman and potentially rushed to get his album after downloading his material. With Bishop, he needs to do two things. Firstly, keep grinding hard spreading the buzz and the name; which Hittman did not and secondly make sure he is on a track worthy to be a single off Detox, because a single off Detox could be the difference between the next star Dre puts out, or being the next Hittman, King Tee that Dre is associated with.

Those are my thoughts, only just my thoughts. Agree with them or not.



..........................................................................................