The West Coast Rap Up: 2005
By : Conan Milne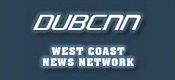 With 2005 quickly becoming a fleeting memory, there seems no better time than now to assess the state of the West Coast rap scene throughout the past year and look at what we can expect from 2006. Ultimately, '05 was a year that began with a bang and closed with some clear disappointments, yet obvious hope for the future.


It was January of 2005 when word quickly spread of a West Coast mainstream resurgence. Dr. Dre's latest young gun, Compton native The Game, was the name on every hip-hop head's tongue in 2004, thanks to a surprise alignment with 50 Cent, his G-Unit clique and his impressive "UKNOWWHATITIS" mixtape offering. With both super-producer Dre and man of the moment 50 backing him, failure seemed an impossibility. And it was. In January 2005 Game's album, the hotly anticipated "The Documentary", skyrocketed to the top of the Billboard charts and reached Gold sales in one week alone. For a moment, it almost appeared that 50 Cent would have to take a back seat as Jayceon Taylor basked in the glory of "bringing the West back", as many a critic and fan put it. It was a statement that was difficult to refute, as not since the glory days of "Death Row" had quite so much attention been lavished on a West Coast artist.

With a number one album under his belt and a huge club single in the form of "How We Do", Game travelled both the States and abroad with self-proclaimed King of the West, Snoop Dogg. Around that time the typical West Coast rap fan started asking another question: now that Game had achieved the impossible and brought a platinum plaque back to Compton, one had to wonder who would be next to step up and "carry the torch" for the West Coast. After all, Game could easily be dismissed as a one-off whose success was just as much a result of his major league affiliation as it was his own talent. It would surely take another Westside success story to cement the Coast's commercial relevance.

Ultimately, that success story never came this past year. In the closing months of 2005 we were treated to a slew of albums by West Coast veteran acts including Mack 10, Warren G, DJ Quik, and even the newly reunited Dogg Pound. While some albums were a great success sonically - Quik's album surely being one of the best rap releases of 2005 - all were sales disappointments. What made this all the more disappointing was that the DPG album in particular had garnished a considerable buzz after a small miracle in the form of Kurupt and Daz's reconciliation came to be. Despite that particular reunion being closely documented by the hip-hop press, it didn't translate into significant sales.

By the end of 2005, even The Game's future looked a little unstable. Shortly after returning from his afore-mentioned tour with Tha Doggfather, Game was given the heave ho by Fiddy and G-Unit for being "disloyal". Game's reaction wasn't to step aside gracefully, but to instead partake in the time-honoured hip-hop tradition of hitting his new enemies with an onslaught of vicious diss records. It was here that the cynics began to rear their head. As expected, people began suggesting that Game owed his success to mainstream mammoth 50, whose sophomore record was proclaimed the second biggest Billboard seller of 2005. However, Game still had plenty of hardcore fans in his corner who, along with those tiring of G-Unit's dominance of the airwaves, were more than willing to adopt his new "G-G-G-G-G-Unot" slogan. Furthermore, Compton's new prodigy teamed with former Death Row affiliate Eastwood and one-time Snoop comrade Techniec to form The M.O.B, an admittedly talented trio that served as the main act on Game's Black Wall Street imprint. Should a group project actually come to fruition this year, it should certainly be one for rap fans to look out for. As for Game's solo career, Taylor probably said it best when he proclaimed that he was "anticipating telling the world I did it without 'em".

Fortunately, sales disappointments and G-Unit defections were cancelled out by several pieces of good news that promised a lot for the West Coast in 2006. Watts MC G. Malone, once a part of Game's Black Wall Street, signed to Sony Records in late in 2005 for a whopping 1.7 million dollars. To put that in perspective, current king of rap 50 Cent was signed to Eminem and Dr. Dre's Shady/Aftermath labels for a deal that was reportedly worth a relatively humble one million dollars. Speaking of Dre, the good Doctor gave Game some company this past year by signing another young West Coast rapper to his Aftermath roster. Bishop Lamont, who like Game had earned a name for himself on the often crowded mixtape circuit, also signed on the dotted line late in the year and helped silence some of the critics who suggested that Dre no longer cared about helping the West Coast's rap scene. Finally, after booting out Game, 50 grabbed a Western replacement for his Unit, picking up Spider Loc.

In another victory for the West, perennial underdog Ras Kass returned from a stint in the clink to both a growing fan base and plenty of mainstream love. If you're up on your rap, you would have been hard pressed to have missed Rassy's name in 2005. He was everywhere that mattered, from magazine spreads in hip-hop's new bible XXL, to articles on MTV.com, to interviews with damn near every hip-hop outlet you can think of. Not that that stopped Ras from picking up the mic. He teased fans in 2005 with the street mixtape "Institutionalized", as did fellow West Coast up-and-comers Sly Boogy and Young Hootie, who also released standout mixtapes this past year. Album-like in its execution, "Institutionalized" featured stellar verses from Kass-iano and an impressive line-up of guest spitters. All the while, Ras remained tight lipped about his current label situation - although admitted that things were "looking good" for him. My personal prediction? I expect to see him turn up as part of the monstrous Aftermath/Shady/G-Unit stable this year.

It was also nice to see calls for West Coast unity in 2005, even if not every rapper was on board. Spurred by Bigg Snoop Dogg's Western Conference many beefs were deaded - and even Snoop said he would be willing to lend a hand to long time adversary Marion 'Suge' Knight. While this positive attitude seemed to affect the new generation of West Coast rappers, several of whom recorded the follow up to the monumental "We're All In The Same Gang" record, by the end of '05 beef began to rear its ugly head again - with Spider and Game sharing jabs and 40 Glocc seen sporting a "Game Over" T-Shirt.

Fortunately, for the underground, or backpack, heads in the audience 2005 was a great year that saw the West Coast deliver some of the best underground albums from any region. While these albums could never be expected to achieve the platinum plaques, due both to poor promotion and the kind of lyricism that didn't fit the slogan "radio friendly", they nonetheless deserve a look in. Zion I's "True & Livin" was an extremely soulful album and the song "Bird's Eye View" pretty much defines hip-hop and its culture. The album was even blessed with a great verse from revered BK rhyme slinger Talib Kweli, which gave the album the East Coast seal of approval. Meanwhile, after dropping the heavily praised "3:16: The 9th Edition" album in '04, Murs returned this year with two group projects. These were the sophomore Felt record, a true triumph for the West Coast underground, and the brilliantly bizarre long player from trio 3MG, which also consists of MC's Scarub and Eligh. Also in 2005, legendary Cypress Hill producer DJ Muggs and talented LA twosome Self Scientific, consisting of esteemed lyricist Chace Infinite and rising producer DJ Khalil, unveiled Angeles Records with two quality records. Self Scientific's sophomore album "Change" was heavily anticipated by fans of the group's breathtaking debut, yet managed to leave no listener disappointed. Furthermore, Muggs was perfectly paired with Wu Tang brethren GZA for the feature length "Grandmasters" project - another solid effort. This year looks equally promising for the West Coast underground, with new albums by acclaimed groups Tha Liks and Dilated Peoples coming early in the year. Also, heavily over-looked Fresno rapper Planet Asia promises to treat us to three projects, while Angeles Records will focus on Strong Arm Steady member Mitchy Slick's next solo.

To wrap things up, while The Game's presence in January of '05 may have given some fans premature hope of a fully fledged West Coast comeback the release line-up for 2006 gives followers plenty of hope for the rest of this year. Besides the afore-mentioned releases, its impossible to avoid mentioning the West Coast kingpin Snoop Dogg's next solo opus, tentatively titled "The Blue Carpet Treatment". Said to feature production by both The Neptunes and, if some reports are to be believed, Dr. Dre, this particular record could be very interesting. Critics will surely keep a close eye on The Game's sophomore "The Doctor's Advocate", ready to announce whether or not the rapper could reach the standards set by his phenomenal first album without the aid of 50 Cent. With super-producers Cool & Dre, Kanye West, Just Blaze and his mighty mentor all lending a hand it would be wise for the haters not to hold their breath for a failure. Finally, without question the biggest album tentatively scheduled for release sometime in the next twelve months is Dr. Dre's long rumoured swan song "Detox". Reports on this one have been swirling for years now - will it serve as the first ever "gangsta musical" as once previously hinted? Will it feature (horror of horrors) outside production work? Will it even feature Snoop and Tha Pound? We can only hope that the answers to all of those questions will come sometime in 2006. One thing's for sure: with both OG's and New West acts lining up to attack the charts all signs point to a very exciting year for the West Coast that, with a bit of luck, will blow the success stories of 2005 out of the water.