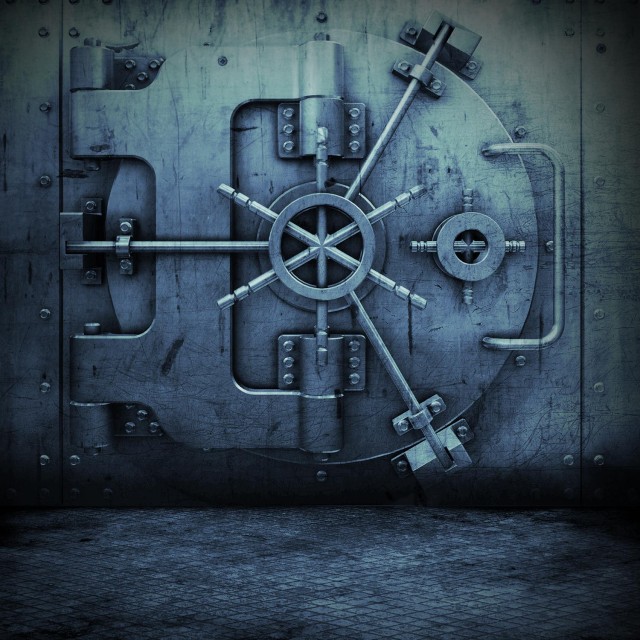 Today is a big day as far as new releases go! New projects by La Coka Nostra, Yukmouth, Alchemist, Big Rich, A-Wax, Tha Realest and Big Krizz Kaliko are now available on- and offline. Here's a quick recap about each of these:
La Coka Nostra released their highly anticipated and long awaited debut group project "A Brand You Can Trust". You've heard the two leaks, "Choose Your Side" with Bun B and "Bang Bang" with Snoop Dogg, and it is now time for you to cop the full record on iTunes by clicking here. Other features on the album include Cypress Hill, Immortal Technique and Sick Jacken.
Today also marks the day of the release of Alchemist's "Chemical Warfare" album. The first single "Smile" with Maxwell and Twista gave you a good idea of what to expect, now you can pick up the album and enjoy the full experience. Every track produced by Alchemist, with features by Eminem, Kool G Rap, Jadakiss, KRS One, Talib Kweli, Crooked I, Pusha T, Snoop Dogg, Tha Dogg Pound, Twista, Evidence, Blu, KiD CuDi, Oh No, Roc C, Lil Fame, Fabolous, The Lady Of Rage, Three 6 Mafia, Juvenile and Prodigy. Don't sleep on this one, click here to buy.
Let's get to Yukmouth's new album The West Coast Don. Check the news article below this one to check out the commercial video for the album and for info on his upcoming in-store signing in California. You heard the single "Ima Gangsta" with Crooked I and Ray J, and just a few days ago we brought you the Regime-assisted cut "Sum Dem Murder". The rest of the album features T-Pain, G. Malone, Dru Down, Mac Dre, Keak Da Sneak, Mistah FAB, Sky Balla, C-Bo, Dyson, Chop Black, Matt Blaque, Jerold Lee and more. Pick up the album now by clicking here.
Next up is the new album by Big Rich, "Heart Of The City". Big Rich burst onto the scene in 2006 with his "Block Test/Hood Approved" album which spawned the E-A Ski produced hit single "That's The Business". Since then you also heard him together with Balance as the duo Unda Doggs. With the release of his new album "Heart Of The City", Big Rich is reaffirming his position as a force to be reckoned with in California. Features include G. Malone, The Jacka, Dem Hoodstarz, The 3 Story Gang, The Gift and Icon. Support the Bay Area and pick up "Heart Of The City" now by clicking here.
We're staying up in the Bay Area for the next release. I'm talking about A-Wax, who is now signed to Akon's Konvict Muzik label and dropped a new Street Album on iTunes today. The project leaked online quite a while ago so you might have heard it already. Features include Brotha Lynch Hung, Messy Marv, Chingo Bling, Black C, Smigg Dirtee, Juice, Tall Cann G, Tiny Doo, Beta Bossalini amongst others. You can cop this on iTunes today by clicking here.
Today saw the release of an album that has been in the works for about a decade. I'm talking about Tha Realest debut album "Witness Tha Realest". Even though he had a hard time gaining recognition because of his obvious similarity with the late great 2Pac Shakur, Tha Realest has managed to stay in the game and you've heard him as a part of Yukmouth's group The Regime. He finally released his album, off which we brought you the single "Get It N a few months back. The album inclues features by Ray J, Fat Joe, WC, J. Valentine, Crooked I, Yukmouth, EDI of Tha Outlawz, Devin The Dude, Sean P, C-Bo and more. Support the man by copping "Witness Tha Realest" by clicking here.
Last, but definitely not least is the solo project by Big Krizz Kaliko, better known as the smooth voice blessing most of Tech N9ne's songs and assisting him during his live show. After dropping a solo album last year called "Vitiligo", Krizz Kaliko is back already with a full album titled "Genius". On this one, Krizz really gets to show his full talent and his versitality. The first single, "Misunderstood", is very reminiscent of a Gnarls Barkley type of joint and is definitely a breath of fresh air. You can watch the video to "Misunderstood" by clicking here. If you like what you hear, support Big Krizz Kaliko and cop "Genius" by clicking here.