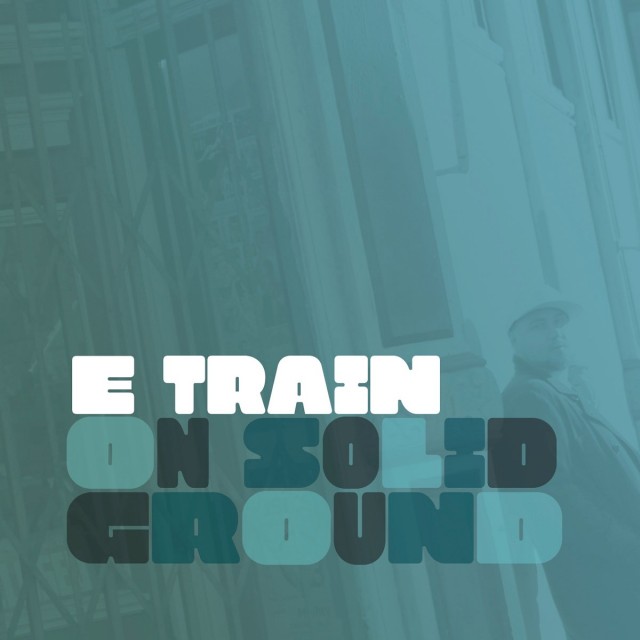 E-Train is a producer/DJ from San Francisco who was one of main producers for the underground hip hop crew The Loyalists during the mid 2000's and that grounding has given him a sustained insight into what is hot yet relevant within hip-hop culture. His production straddles the line between current and classic, creating a timeless sound.
Tomorrow he will release his debut solo project through Elevated Press Records entitled "On Solid Ground" and has called upon a league of thoroughbred MCs to join him on this project including TalibKweli, Keith Murray, Wordsworth, Akrobatik, Phil the Agony, Rasco and Pep Love alongside some of the best burgeoning lyricists which the Bay Area and beyond has to offer.
"On Solid Ground" is E-Trainメs first return to the digital world since The Loyalists went on hiatus in 2009. "I started working with artists from around the Bay Area but it quickly spread across the country. Before I knew it, I was working with some of my favorite MCs on the planet and the end result was an album which combines that boom-bap Hip-Hop with soul and R&B, an album I am very proud of," E-Train told Dubcnn.
We have the tracklist for you to check out below as well as the recently released music video for the single "Fiyah Burn" with Holly Saucy aka Chela Simone which has caused some controversy with its "Dexter-esque" theme!
E-Train – Fiyah Burn (with Holly Saucy) (Video)
01) On Solid Ground (feat. Rubydell)
02) Same Game (Feat. Pep Love, Wordsworth)
03) Guess Again (Feat. Phil the Agony, TalibKweli, Stephen Memmo)
04) Three Clicks (Feat. D Mottola)
05) Fiyah Burn (Feat. Holly Saucy)
06) The Show (Feat. Akrobatik)
07) Endangered Species (Feat. Rasco)
08) Blackout (Feat. Phil the Agony)
09) Will To Live (Feat. Celsius 7)
10) The Love Epidemic (Feat. GyrlAb'Strakt)
11) Outrageous (Feat. D Mottola, Pro, Virtu)
12) As Loud As You Want (Feat. Jay Qwest, Rubydell)
13) Up In Smoke (Feat. Phil the Agony, Holly Saucy)
14) Bombin The System (Feat. D Mottola, Tai the 13th, Touchphonics)
15) Itメs Goin Down Gettin Down (Feat. The Aztext)
16) Talk Shit (Feat. BURNTmd, Keith Murray)
17) Middle Finger Lifestyle (Feat. Anderson Ray, MicDanja)
18) There Was A Time (Feat. Rubydell)
"On Solid Ground" drops tomorrow via all digital retailers including Amazon.