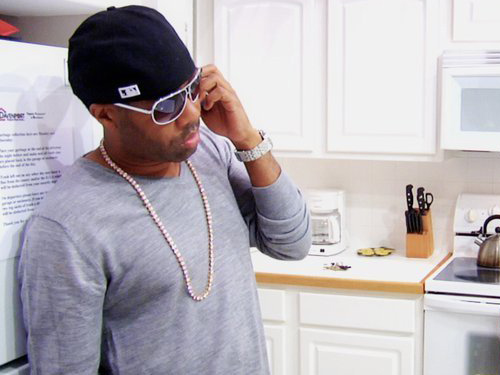 K-Boy – who spent much of the last 12 months rehabilitating from four gunshot wounds suffered in the May of 2010 – has been a regular on Dubcnn once again in 2012.
So far we've brought you new solo music including By Any Means (Malcolm X) alongside Kendrick Lamar [for which there is also a music video], theNvis and MeMe featured tracks Need Your Love [watch the video] andLights On.
We've also had the Secret Sundayz anthem, OverDose, Shower featuringNV & Phat Boss produced by Kuddie Fresh, Ready and Fuckem with Belvy & Richard Wrightover Bre-Z beats and Lights On Remix (We Gone Be F*cking) featuring Conflict.
Today we are dropping a single that K-Boy features on from the Finally Focused Music Group C.E.O and artist Taj Mahal who has been making a name for himself in 2012. The New York Native recently witnessed his stock rise after releasing "In The Kitchen" featuring Bad Boy recording artistFrench Montana.
Taj has just released his highly anticipated single "No Homies" featuring veteran Emcee Jadakiss and the aforementioned K-Boy – the track which you can hear below. Jazzy Management, who manages both Taj Mahal and K-Boy, released the statement "It's a beautiful day for hip hop when you see a veteran like Jadakiss embrace these 2 emcees who have an awesome amount of talent and shows them nothing but the utmost respect."
Taj Mahal – No Homies (Feat. Jadakiss & K-Boy) (Audio)
Stay tuned to Dubcnn as always for the latest news and media.