Crooked I, a veteran of the West Coast hip hop community and a Long Beach native has just released news of a new partnership.
Starting today, Wednesday October 31st 2012, Crooked joins Skee 24/7 Radio in Hollywood on Skee247.com for his debut weekly online radio show: C.O.B. Radio: Radio With An Attitude.
After success with his Hip Hop Weekly freestyle series, he is shifting his focus to a whole new platform to bring fans closer to the world of Crooked I with this new weekly online radio show, C.O.B. Radio, carried exclusively on Skee 24/7.
Listeners will experience the world through Crooked's eyes as he delves into subject matter ranging from politics to hip hop to his favorite records, and everything in between. C.O.B. Radio will showcase Crooked's unique brand of brash but intellectual opinion every Wednesday beginning October 31st, 2012, at 5pm PST. The program will air every Wednesday from 9p-11p PST.
"I'm more than excited to join Skee and his team at Skee 24/7. It gives me a platform to interact with my fans and followers in a way that I never have before," said Crooked. "I want to give every listener a unique experience and perspective free of political or commercial influence and Skee 24/7 is just the place to do it. I've always known I wanted to be involved in radio and this opportunity could not be more perfect. "
DJ Skee also stated: "In a world where the Internet is more dominant than ever, I believe online radio is the future and I'm excited that Crooked is now part of the radio revolution here at Skee 24/7. Bringing Crooked was the easiest decision we could have made. His reputation speaks for itself. This is a groundbreaking show. There's nothing else like it, period."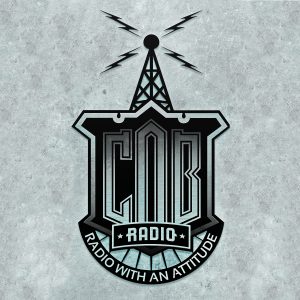 C.O.B. Radio will be broadcast from the world-famous Skee Lodge in Hollywood, California.The show is also co-hosted by Crooked's long time friend Somayeh. You can listen to C.O.B. Radio for free at Skee247.com or by downloading the Skee 24/7 iPhone/iPad app.