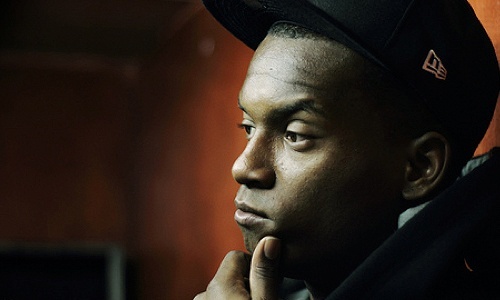 Fashawn released his long-awaited "Champagne & Styrofoam Cups" project last month right here on Dubcnn.
The project "Champagne & Styrofoam Cups" features Wiz Khalifa, Mr MFN eXquire, K-Young, Kobe & more over production from the likes of Exile, Jake One, DJ Dahi, Rahki, Evidence and many more.
Fashawn just shot over a video of the creative process for Champagne & Styrofoam Cups cover where he teamed up with director Punit Dhesi, art director Floyd Sanchez, stylist Joey Pauline and photographer Ryan C. Jones to re create the infamous Slick Rick photo shot by Janette Beckman in 1989. Fashawn who is influenced by Slick Ricks story telling saw it fitting to pay homage to the legendary MC for his latest release. Check that below!
[jwplayer config="DubCNN" mediaid="8020″ logo="http://www.dubcnn.com/wp-content/uploads/FlashVideoPlayer/DubVideoLogo.png" logo.link="http://www.dubcnn.com" logo.linktarget="_blank" logo.hide="false" logo.margin="0″ logo.position="bottom-right" logo.out="1″]
For those that missed the full project, stream or download it below or here.
 Fashawn – Champagne & Styrofoam Cups
[raw]
[/raw]