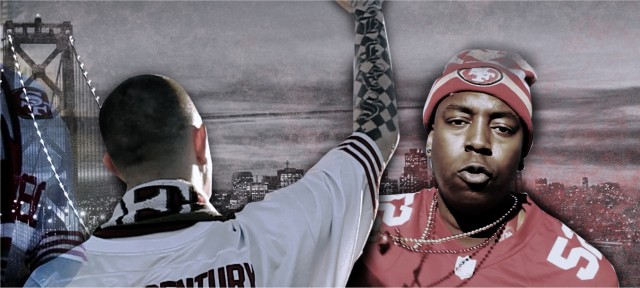 E-A Ski – who is currently finishing up his new album 5th of Skithoven – has just taken time out to lend production to a 49ers Anthem.
The Bay Area producer pays tribute to the San Francisco 49ers in this new single called "Roll Call" and its video, featuring fellow bay artists Really Real & Bobo.
The video for the track – which was produced by Ski and Mixed & Mastered by Sean Chapman – can be seen below! Word is that E-A-Ski, Bobo, and Really Real are currently working on amother anthem for The Golden State Warriors!
Bobo & Really Real Present – Roll Call – 49ers Anthem (Video)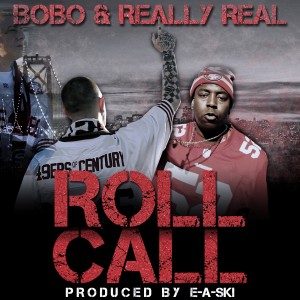 E-A-Ski's "5th of Skithoven" is expected later this year and is expected to feature Ice Cube, Techn9ne, B-Real, Freeway, B-Legit and already we've dropped teaser recording including the Locksmith featured On the Low, Off The Radar featuring King T and Young Maylay and then in May 2012 the video to the debut single from "Fifth Of Skithoven" featuring Ice Cube, called Please, directed by Rock Jacobs.
You've also seen footage of EA-Ski Behind The Scenes At Rock The Bells 2012 as well as him winning "Producer of the Decade" Award before releasing the video for his single from "5th of Skithoven" for the record Cruise Control – featuring IMGMI signee B.O.X on the hook – with Hollywood legend Danny Glover, marking his first appearance in a rap video, alongside Ice Cube! That was followed up in October with a visual for Amnesia.
Stay locked to Dubcnn for more news.