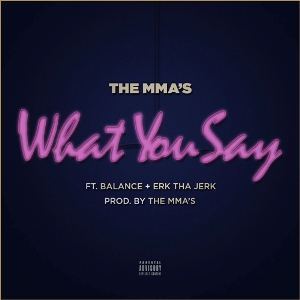 The Bay Area's Balance stays busy, he knows no other way and last year seen him release a flurry of singles including Time with Clyde Carson and J Myers, Thats Tha Ticket featuring P Child, Traxamillion & Mr Kee – produced by Sideways – as well as a Music Video for Thats Tha Ticket directed by Brian G. Reyes.
In November last year he also dropped a collaboration EP with Dae One entitled B-DAE EP which we dropped for free that gave us tracks including Inception featuring Uncle Murda, Bishop Lamont and J Myers and Thinking With My D*ck featuring Casual and A Wolf.
Balance also made an appearance on our very own Microphone Masters Radio Show – Episode 36 (12/19/11) late last year, Balance spent early 20120 building up to the release of Golden State Warriorz 2 dropping a video from the LP featuring Mitchy Slick entitled My Own Shit as well as leaving album leftovers including Head Snap Back.
He's coming with more heat in 2013 having linked up with upcoming production group MMA's to lay down the track "What You Say", already a heater the guys weren't content and took it up another notch adding Erk Tha Jerk to the song.
Balance is hard at work in the studio preparing his new album Now Or Never scheduled for a summer release while the MMA's have their own project The E-Tape set to drop within the same period. Of course DubCNN will keep you posted on both of those projects.
For now, check out the behind the scenes footage from the "What You Say" video shoot directed by JL for Motif Media.
Follow the guys on Twitter: Balance | Erk Tha Jerk | MMA's | JL