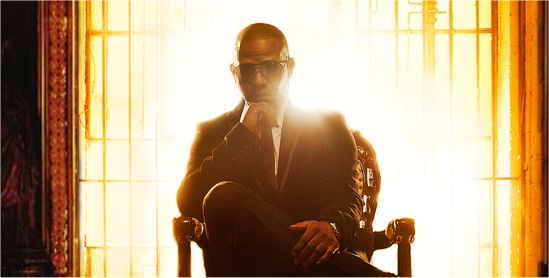 Los Angeles born and bred singer-songwriter Eric Bellinger has an established track-record running into his family history.
Grandson of Jackson 5 hit making songwriter Bobby Day (Rockin' Robin, Little Bitty Pretty One), Bellinger has been singing since he could speak.
Bellinger joined the R&B group AKNU (A Kind Never Understood) and was soon signed to Epic Records by two of the music industries most successful executives, Max Gousse and Tommy Mottola.
After experiencing success recording and touring with AKNU, Eric returned home to work on new music and discovered another passion, songwriting. In the years that have followed his songs have been recorded by UK rapper Chipmunk, which also features Eric as a recording artist, Nickelodeon teen phenoms Big Time Rush, Universal Republic breakout star John Brown, Disney's Selena Gomez and up and coming powerhouse Cymphonique.
This week the talented R&B star has released his free project  "Born II Sing Volume III" with the support of DJ Ill Will  – one of the standout tracks for us was the Problem featured "Say No" – check that below and then download "Born II Sing Volume III."
Eric Bellinger – Say No (Feat. Problem) (Audio)
[raw]
[/raw]
Download "Born II Sing Volume III" today and follow @EricBellinger on Twitter.