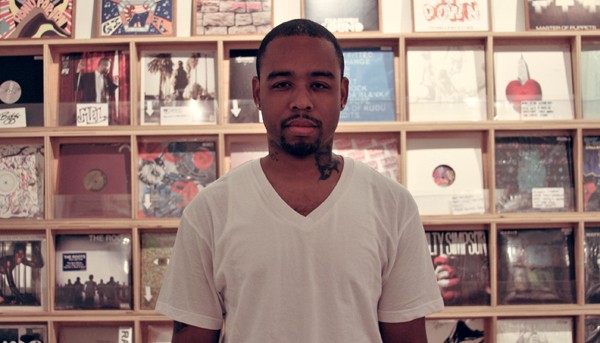 Last month we confirmed that Terrace Martin would release his long-awaited album, "3ChordFold" on August 13th.
A mixture of Quincy Jones "Back on the Block" and Dr. Dre's "Chronic 2001", 3ChordFold bridges the gap between jazz and hip hop, infusing spitfire lyrics with progressive jazz riffs.
In our last update Terrace outlined his vision for the album and today we can bring you the official tracklisting as well as the latest episode of "The Process", the behind-the-scenes series documenting the making of the album.
In this episode, Terrace is joined by Wiz Khalifa and the two detail the making of the song "Motivation" on 3ChordFold – watch it below!
The Process – In the Studio w/ Wiz Khalifa (Behind The Scenes) Video
3ChordFold Tracklisting
01) Ab Soul's Intro (Feat. Ab-Soul)
02) Triangle Ship (Feat. Kendrick Lamar)
03) Get Away
04) Something Else (Feat. Problem)
05) Over Time (Feat. Musiq Soulchild)
06) No Wrong No Right (Feat. James Fauntleroy & Robert Glasper)
07) Watch U Sleep (Feat. Focus)
08) Move On
09) Motivation (Feat. Wiz Khalifa & Brevi)
10) Happy Home (Freeloader, Renter, Buyer)
11) Angel
12) You're the One (Feat. Ty Dolla $ign)
13) I'm for Real (Feat. Lalah Hathaway& Snoop Dogg)
14) Gone (Feat. Robert Glasper)