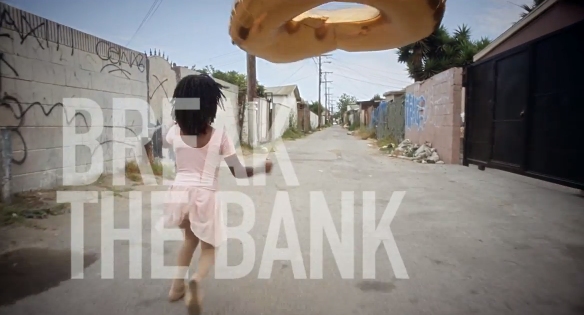 It's most definitely Schoolboy Q week on DubCNN ahead of the release of Oxymoron next week!
This week we've dropped footage of Q at Power 106 talking to Big Boy about working with Suga Free and the track"Blind Threats" with Raekwon!
Earlier today we also dropped off footage of his visit to DJ Envy, Charlamange Tha God & Angela Yee on the Breakfast Club at Power 105.1.
Now we're back with the video to the track "Break The Bank" – laced by The Alchemist. The Jason Goldwatch directed clip can be seen below!
SchoolBoy Q – Break The Bank (Video)
Also listen to "Collard Greens", Man of the Year (Audio), "Banger (MOSHPIT)" &'Break The Bank', then head to iTunes and pre-order Oxymoron now!