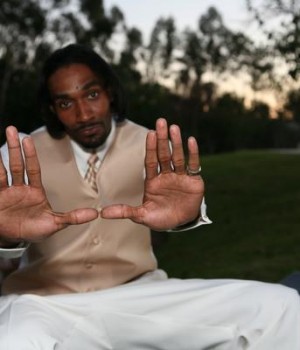 This time out we got to speak with former Death Row Records artist YGD Top Dogg.
Born Derrick Wade in 1979 in Missouri, he was raised in Compton, CA and his similar style and voice to ex Death Row artist Snoop Dogg – he famously featured on 2Pac's "It's All About U" remix, replacing the original verse from Snoop.
In this interview YGD Top Dogg tells us about growing up in Compton, how he got into music, his time on Death Row and more!
…………………………………………………………………………………
Interview conducted in October 2014.
Questions Asked By: West Haven Blast
…………………………………………………………………………………
DubCNN: We're checking in with West Coast veteran, YGD TOP DOGG. What's good fam?
Happy healthy & alive. What's good champ?
DubCNN: It's been a few years since fans last heard you rocking with then Suge Knight's label DEATH ROW, with records such as Cindafella. With some time passing, in retrospect, what was your time like in that camp?
Man it was beautiful on death row records bruh. Most of the attention was focused on me at the time & that's all any artist wants…is the support & push from their label…so everything was good.
DubCNN: How did you get your break in the hip-hop game?
I got my break the summer of 97, when my demo was given to a friend on mine who goes by the name of Ron..gave my tape to J flexx… which was then given to OFTB, who took me under their wing. Suge took a listen & it was on from there.
DubCNN: What inspired you to pursue a career in hip-hop?
It's the art & excitement of storytelling & the people who love your music because they can relate to your story.
DubCNN: Tell us about the Darkside Records movement. If I am not mistaken, you are the CEO…How did this situation come to be and what can we anticipate from the label?
Darkside music LLC is now an official label & we've got lots of good things happening with a few artists on the roster featured on the upcoming #MONEYMUSICSEX project.
DubCNN: What is your opinion on hip-hop today and the politics involved?
Hip-Hop today is kind of crazy because every week you've got a new group and I can't keep up with all this sh*t unless it's an extremely hot rapper or group. Other than that I'm loving the payola muthaf*ckas is getting…million dollar deals & selling millions on their iTunes accounts which goes to the artist with a small percentage being taken. I like the independence of the game. Nowadays, you've got to make yourself hot.
DubCNN: What was it like growing up in Compton, CA?
Growing up in the big city was crazy, you see all types of sh*t and at the same time it was nothing because we were adapted to the sh*t. Especially if you've seen all of the sh*t that I've seen. But we survived.
DubCNN: What new projects and collaborations can we expect from YGD TOP DOGG in 2015?
You'll be getting a different variety of music & collaborations. Most of the collaborations are with underground artists who have talent & need to be heard. & you might hear a few collabs with a few connects I have.
DubCNN: Any advice for aspiring artists in this game?
I say this to each & every up and coming artist who feels like it's hard to get in the game…never take no for an answer, and eventually people will see your passion & give you a chance and take a listen to your music. On the other hand don't wait for hand outs from a label…push your music on all popular platforms. Build a fan base & sell your fans music.
DubCNN: Where can fans find you on social media, and where can they purchase your music?
You can find me on Twitter and Facebook under @ygdtopdogg.
DubCNN: Final thoughts Top Dogg?
Stay on your grind, stay humble, & don't take any opportunity for granted.