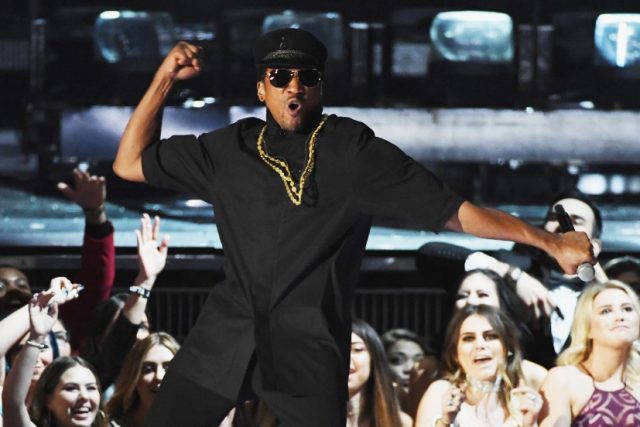 A Tribe Called Quest and Anderson .Paak lit up the 2017 Grammy Awards with their powerful performances of "Award Tour" and their critically-acclaimed protest anthem, "We the People".
The late, great Phife Dawg's lyrics played throughout the Staples Center, as his image was projected onto huge screens.
Anderson lent his expertise by showcasing his skills on the drums, where he blended "Come Down" off his Malibu album with "Movin Backwards," from Tribe's We got it from Here…Thank You 4 Your service album.
Busta Rhymes and Consequence also joined them. The legendary Q-Tip yelled out "Resist!" numerous times at the end of their performance.
"To all of those people around the world," Q-Tip said, "all of those people who are pushing people who are in power to represent them, tonight, we represent you. And we also dedicate this to our brother who's not here, Phife Dawg."