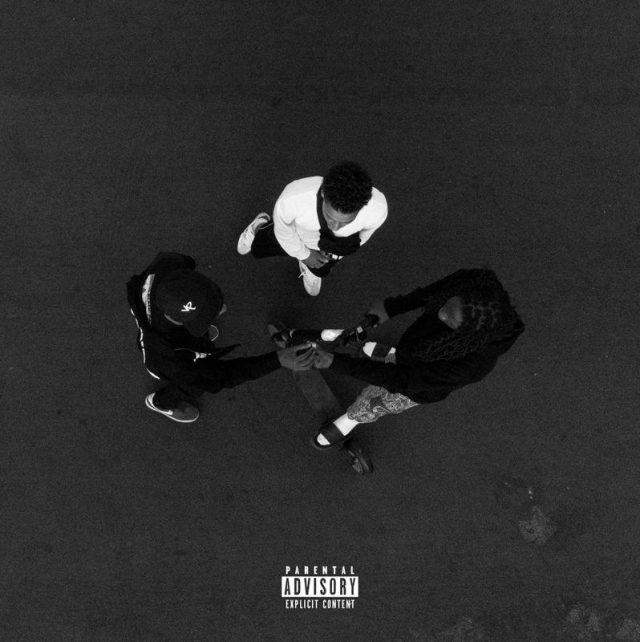 WEST LA HIP-HOP GROUP
VILLAIN PARK
SHARES DEBUT ALBUM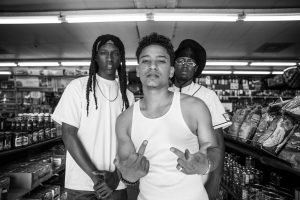 Today, West LA rap trio Villain Park share their highly-anticipated debut album The Recipe via independent label Black Out Company. The album delivers high-energy raps, compelling lyrics and memorable hooks over head-nodding boom-bap production.
"We would like to thank everyone who's been supporting us since day one," says Villain Park. "This is our album, this is our life, 'The Recipe'. We appreciate everybody for rocking with us through our journey. Look out for the Black Out Company, this is just the beginning. The marathon continues."
Check the official trailer for the new album and download/stream the project using link provided. Stay tuned!
Instagram:
https://instagram.com/villainparkla
THE RECIPE ALBUM STREAM:
https://stem.ffm.to/the_recipe
The Recipe tracklist:
1. Pops Intro
2. Elm Street
3. Visions
4. Cold Game
5. Black Out Radio (Interlude)
6. Thang On Me
7. We Out Here
8. Black Meadow
9. Stuck On It
10. Smoke Break – 8 Ball Villain
11. Smoke Break – Rare Form
12. 5 Fingaz
CHECK "THE RECIPE ALBUM TRAILER" HERE:
Villain Park's latest music video, the glow-in-the-dark and charged up rapid flow "Visions" was added to Revolt TV's independent artist show Untapped on August 22. HYPEBEAST declared Villain Park a "fast-rising rap group [who] racked up some serious momentum." And lead-off Recipe track "We Out Here" had Pigeons & Planes saying "the group carved out their own lane and brought something new to the table."
WE OUT HERE MUSIC VIDEO
VISIONS MUSIC VIDEO
About Villain Park:
West LA hip-hop group Villain Park is 23-year-old MC/Producer Smoke, 23-year-old MC Bunge and 21-year-old DJ Coly Cole. They are an independent and self-produced trio that met while playing in different bands that played in the Robertson Park neighborhood just outside of Inglewood, CA. Their music brings a classic rap style with smart lyrics, inescapable energy and memorable production.
Villain Park performed at 2019 BET Experience and Rolling Loud Festival. DJ Hed from Los Angeles radio station The Real 92.3 said "The homies from West LA are the next big thing." While Power 106 DJ Carisma adds "they're a breath of fresh air."