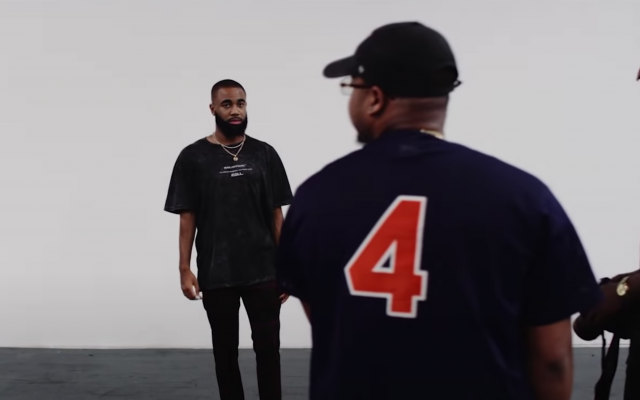 Byron Juane is one of the most exciting new artists in music. His unique passion and creative approach to the genre are desired, needed and addictive. His I Promise I'm Not Crazy project is riding a new wave and the rising star soars to higher heights with his new visual from the project in "LSD."
The video displays Byron Juane's addiction to love. In the dark and moody visual, Juane can't keep his hands off the love interest as he races through the streets all night long. Things get trippy the deeper the love affair goes in the night time. 413 Creatives direct.
"LSD" is a huge standout from IPINC. A project that speaks to the ins and outs, the ups and downs and the leaps and bounds to love. It's a nostalgic passage through the chaos of love. The perfect introduction for fans looking for the next generation of R&B.
On the new video, Byron Juane explains: "The 'LSD' music video is a visual interpretation of infatuation. Love often leaves us craving for more till the point we let it destroy us until we have nothing left."
He continues, "Testament to the lengths we go for love."
Off the new six-song collection, "LSD" is accompanied by fellow notable mentions "Guilty" and "Crashing." The project features a guest appearance by itstaylormade. Expected for a 2021 release, Byron Juane's I Promise I'm Not Crazy sets up a highly-anticipated album. Juane currently has over 112,000 monthly listeners on Spotify.
Both "LSD" and I Promise I'm Not Crazy are available now via EMPIRE/Reflection Music Group.
Watch it now.