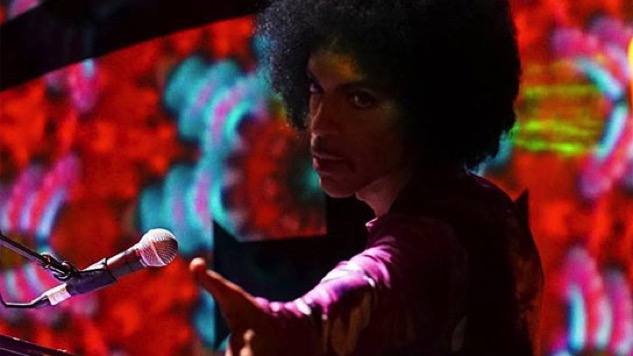 PRINCE'S WARNER BROS. RECORDS CATALOG RETURNS TO ALL STREAMING SERVICES GLOBALLY
Deluxe Remastered version of Purple Rain with two albums of previously unreleased Prince recordings from the Paisley Park Vault and two complete concert films arriving June 9
 Warner Bros. Records (WBR) has officially confirmed that Prince's iconic WBR catalog will be available to stream across all digital services by the time the Grammy Awards begin today at 5pm PT. The first hits will start to appear on services at 9am PT.
Cameron Strang, Chairman & CEO, Warner Bros. Records said, "Prince recorded his most influential and popular music during his time with Warner Bros. and we are deeply aware of our responsibility to safeguard and nurture his incredible legacy. Warner Bros. is thrilled to be able to bring Prince's music 
to his millions of fans around the world via streaming services, fittingly on music's biggest night. 
We'd 
like to thank Prince's estate, Universal Music Publishing, the Grammy Awards and all of the streaming services for their great collaboration in making this landmark event possible.
"We're also pleased to announce our plan to release the remaster of Prince's most iconic album, 
Purple Rain, along with two incredible albums of previously unreleased Prince music and two complete concert films from the Paisley Park vault on June 9.
"When we make any of Prince's music available to fans – from the hits to unreleased gems – we are committed to upholding Prince's high creative standards and we know fans will be thrilled when they hear these albums and see these films."  
Prince, who first signed with Warner Bros. 40 years ago, recorded his most influential and popular albums for the label, including Prince, Dirty Mind, Controversy, 1999, Purple Rain, Around the World in a Day, Parade, Sign O' The Times, Batman and Diamonds and Pearls to name a few, as well as the biggest songs of his career, including "Let's Go Crazy," "Kiss," "Little Red Corvette," "Raspberry Beret," "When Doves Cry," "Sign O' The Times," "Alphabet Street," "Batdance," "Cream," "I Would Die 4 U," "Diamonds and Pearls," "Pop Life," "Delirious," "1999," "Purple Rain" and more.
In November, NPG and Warner Bros. Records released PRINCE 4Ever, which brings together 40 of Prince's best-loved songs plus the previously unreleased track "Moonbeam Levels."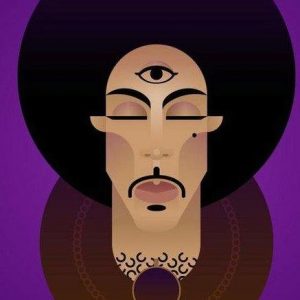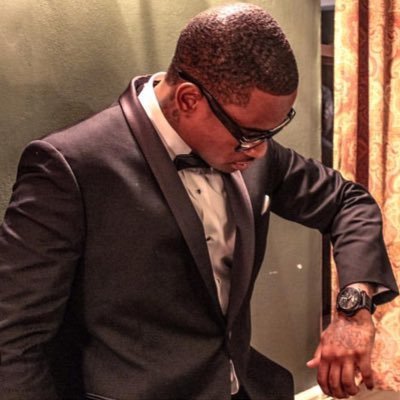 QUEENS RAPPER F1JO JUST DROPPED 'YOUR NEW FAVORITE CLUB ANTHEM'
"It's a bit of a slow burn, but by the second time you hear it, it's impossible to get out of your head. That bass line is just too massive not to make you start acting 

 reckless

. There's no telling what kind of chaos this song might unleash this summer in New York." (Noisey)



"…working with Mike WiLL Made-It tends to make you wanna produce a track that a make you slap ya grandmother!" – F1JO
Ear Drummers is an army.  Better yet,  its drum corp.  Queued up is Mike WiLL Made-It's right-hand man F1JO who drops off his new single "No Beer." Using today's drill- and trap- influenced banger template with the grit and menacing soundscape made infamous by classic New York acts like Mobb Deep and The Lox, F1JO's self-produced single is "a sinister, almost macabre sound  that  nonethless makes you want to jump on the nearest couch and start yelling out party-reach catchphrases." 
F1JO tells Noisey
, "I was in the studio during one of my late night studio sessions.  Somebody was doing a store run and we were all giving our orders.  Somebody in the room said, 'Bring me anything, bruh…long as it no muthafuckin beer.'  He was so serious about.  I had produced the beat a few days before at my boy Sonaro's studio and couldn't figure out what I wanted to say on it.  Then it just clicked.  I went in and did the song in about 15 minutes.  Nothing written." 
STREAM: "No Beer" by F1JO
Cutting his teeth on the hallowed streets of Jamaica Queens – home to everybody from 50 Cent and Nicki Minaj to Russell Simmons and Run-D.M.C.- the rapper and producer spent the past decade building a formidable catalog under the moniker "Yung Joey." 

His woozy wordplay and knack for hook-writing, matched with an undeniable hip-hop pedigree, earned Yung Joey the support of 1017 Brick Squad/Brick Squad Monopoly's 

Waka Flocka Flame

 and 

Gucci Mane

. Fueled by the endorsement of the then white-hot imprint, the aspiring rap king of Queens would continue stirring up a buzz with mixtapes such as 
The 6th Man
 and 
Along Came Molly
 all the while collaborating with artists like Gucci, Waka, 

Rae Sremmurd

, 

LL Cool J

, 

Dej Loaf

, 

Dave East

 and more.
Emboldened by longtime friend 

Mike WiLL Made-It

, the now F1JO ("F1" an abbreviation for his "Family First" philosophy) is back with a new batch of music guided by the trusty ear of the lauded producer.
Connect with F1JO:
@VicDaBaron x @E40 x @RealTurfTalk drop animated video for the JMoe produced track "Adjust The Bass". The visual features animation from @CartoonPusher, and was directed by Ant Jacob. Watch the video below. Only on DubCNN.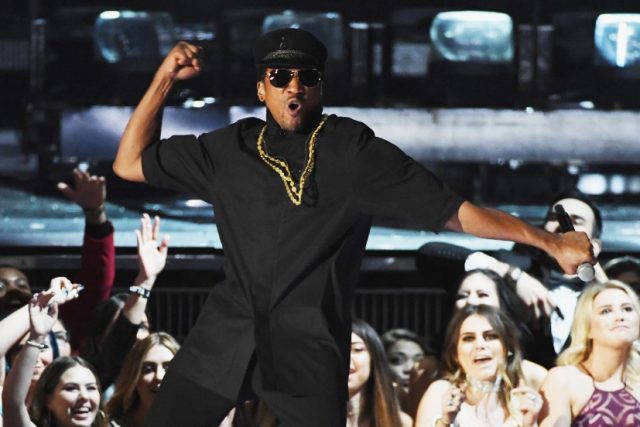 A Tribe Called Quest and Anderson .Paak lit up the 2017 Grammy Awards with their powerful performances of "Award Tour" and their critically-acclaimed protest anthem, "We the People".
The late, great Phife Dawg's lyrics played throughout the Staples Center, as his image was projected onto huge screens.
Anderson lent his expertise by showcasing his skills on the drums, where he blended "Come Down" off his Malibu album with "Movin Backwards," from Tribe's We got it from Here…Thank You 4 Your service album.
Busta Rhymes and Consequence also joined them. The legendary Q-Tip yelled out "Resist!" numerous times at the end of their performance.
"To all of those people around the world," Q-Tip said, "all of those people who are pushing people who are in power to represent them, tonight, we represent you. And we also dedicate this to our brother who's not here, Phife Dawg."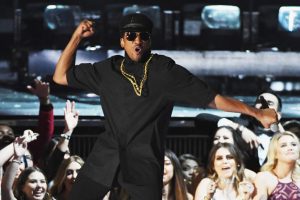 Award winning adult film star legend Wesley Pipes teams up with TeJohn Anax & Sav in a Charles "C2" Clemmons directed visual through the gritty streets of South L.A for the 1st single off the double disc Goon Platoon Vol. 1 compilation album hosted by Television Star Tiffany "New York" Pollard (who also makes a cameo in the video). Produced by Sav "We Gon See" will also be featured on Wesley's upcoming album titled "Still Mr.Ssissippi" set for release later in 2017 through Area 5150 Enterprises. The video was recently nominated for "Rising Star" award at the 2016 C2TV Awards in Los Angeles this past December as well.
Follow  @realwesleypipes @tejohnanax @savdidit on Twitter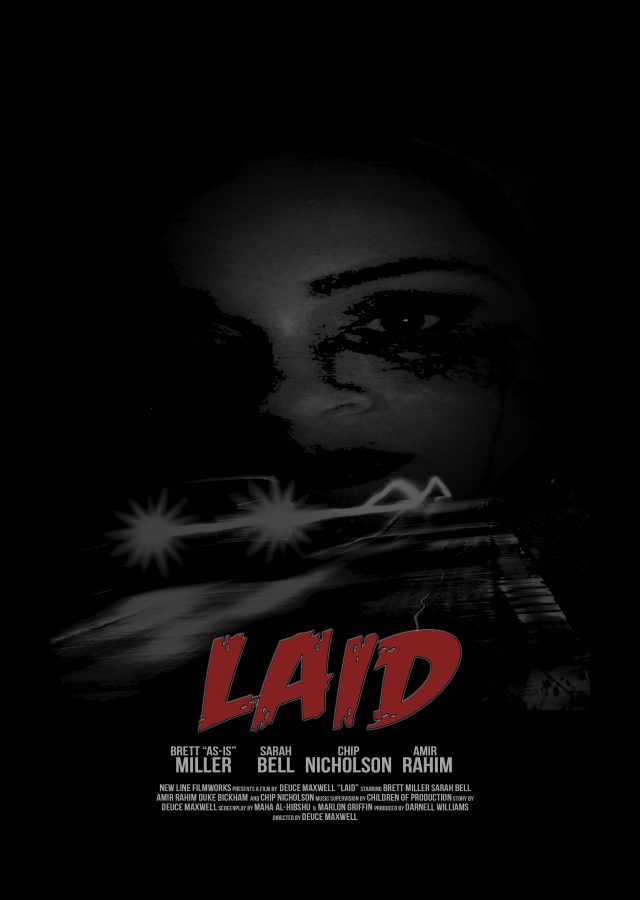 In September of 2016, DUBCNN highlighted Producer Wunderkind Deuce Maxwell's trailer for his directorial debut in the form of the short film "LAID".
Today, we have the film available for your viewing pleasure, as well as a single from the upcoming soundtrack for your listening pleasure.
The film is also available everywhere via Amazon Prime and the soundtrack will be available shortly via Children of Production/Empire Distribution. Support indie film and enjoy the film and keep your eyes and ears peeled to DUBCNN for more information, on the film's soundtrack.
Artist: David Macc
Song:Til' It's Gone
Label: Children of Production