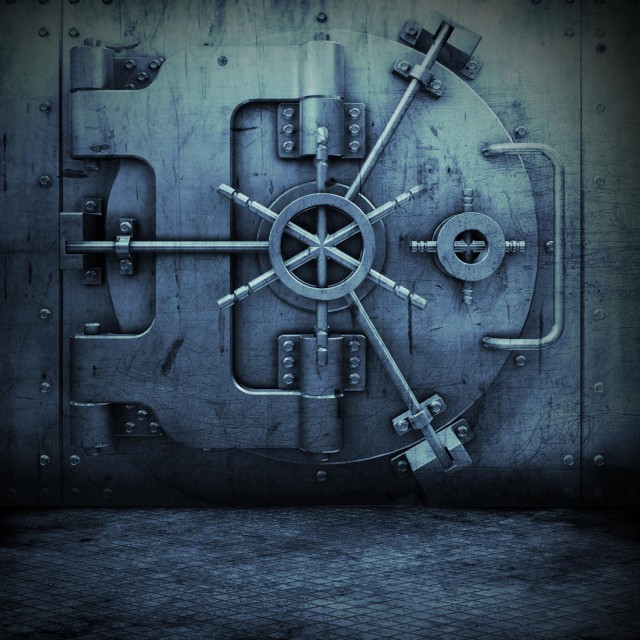 South Central Los Angeles born and raised The Wacsta aka Wacy Loco hit the scene in 2004 with an impressive debut album called "West Coast Resurrected". Wacsta got the stamp of approval from some of the big dogs on the Coast with featurings from WC, C-Bo, Spice 1, Jayo Felony, Tash, Kokane, Too Short, and others. "I had some West Coast legends on there so that was a thrill for me" Wacsta told Dubcnn.
Two years later the Wacsta is ready to release his sophomore album which serves as an introduction to his crew the We Whit It Rydaz. The album is called "Warning: This Is Not A Mixtape" and The Wacsta took some time out to explain the concept to Dubcnn:
"We're dropping it to let the world know that we got some originality coming up out the game" The Wacsta said. "A lot of cats is doing mixtapes because they feel like that's gonna get them to where they need to be if they rap over these dudes beats. No disrespect to the mixtape rappers and DJ's, but I just feel like we need to introduce some new beats and bring different aspects to the game."
They are waiting for the right distribution deal to come through the door, but the album itself will be released independently.
"We're coming independent so we're doing everything solo" Wacsta continued. "It's hard when you're independent but it's gonna be worth at the end, because you're really making a stamp in the game with your own stuff if it's hot. Everything I do is selfmade just like the "West Coast Resurrected" album; with that one I'm a little bit over 55,000 sold right now, so we're doing pretty good to begin with that project."
The Wacsta laced Dubcnn with 3 exclusive songs from the album. On top of that we have another exclusive that he recently recorded with Katt Williams called "Get At Me Dawg". All 4 songs can be downloaded below. After "Warning: This Is Not A Mixtape", Wacsta is scheduled to drop his second solo album which he has already started working on. The album is set to have guest appearances from Roscoe, Goldie Loc, Kurupt, Jayo Felony amongst others.
The Wacsta also spoke his mind on the current state of West Coast Hip Hop and addressed the situation about new and established artists networking with eachother. "It's a fine line between this new West Coast and the old West Coast, but really, it's all old West Coast. I grew up on all of the legends like WC and Cube, so I gotta show respect to them cause that's where we learned the shit from. But at the same time I feel that the vets who got the plugs and the avenues, why won't y'all help these hot West Coast niggas get in the game though? Especially if a nigga is hot!
Go check on Dubcnn every now and then and see what these up and coming artists talk about. Ride him to your studio, fly him down! See if he can get down how you want him to get down. That's how I look at it. But when niggas ain't looking out we're getting hungry cause we're trying to get where y'all at right now. It ain't no disrespect to the OG's cause I love them. Like Dub C, he is my family, that's my uncle, that nigga raised me. We go way back before the rap game so that's my main nigga, he knows how his boy Wacy Loco get down. I respect my elders. If you look at the "West Coast Resurrected" album, I brought all the OG's on there."
Wacy Loco can also be heard on the Spice 1 "Bossed Out" compilation which was released in 2005. Wacsta was all over the album and stole the show on a lot of tracks, such as "
". The compilation also came with a accompanying DVD which had Spice 1, Wacsta, Katt Williams and the rest of the crew kicking it behind the scenes and bossin up on stage.
"Spice 1 is a legend. I deal with this cat on a regular basis" Wacsta said about Spice 1, "but where is his respect? Where are the niggas in the game that can pick him up and put him on a Dre beat? Quit being stingy like that! Put him on a hot ass track and let him get down. If they can bring Rakim back to life, come on man! So I just feel like people need to open up their doors and network."
A two minute video segment from the "Bossed Out" DVD can be watched by downloading it below:
Spice 1, The Wacsta, Katt Williams – Bossed Out Video Clip (Windows Video, 11 MB)
Last but not least, hit the links to download the aforementioned songs:
The Wacsta – Get At Me Dawg Feat. Katt Williams
The Wacsta – Rydin High Feat. T.C. & Big Tree
The Wacsta – Land Of Funk Feat. T.C. & Big Tree
The Wacsta – Savy Connect Feat. T.C.
For more info visit The Wacsta's We Whit It website or his MySpace page.