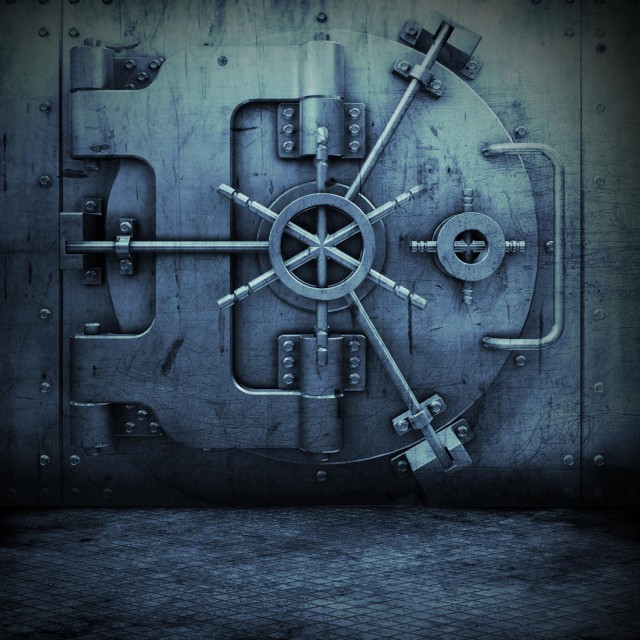 If you've never heard of Los Angeles rapper A Da Business a.k.a. A-B, then it's not your fault. He has been quiet and patiently waiting a long time for his big break. The hard work behind the scenes has paid off, as he's currently in negotiations with several major record labels, thanks to his resume which includes names like 50 Cent, Kanye West, LT Hutton, Tyrese and many others.
Going back 3 years, A-B was introduced to 50 Cent to collaborate on a song called "Infrared" produced by Red Spyda.
To this day, the song is still unreleased. Why you ask? The reason is that the same beat later found its way onto "Guerilla City", a song from Guerilla Black's last album, even before A-B got his chance to shine.
"Me and 50 Cent originally did the song," A-B told Dubcnn.com. "but then the beat was sold to Guerilla Black. It wasn't Guerilla's fault, it was his A&R from Virgin Records who fucked up. He heard me on the song and he was like "I'm working on the Guerilla Black album, I need to buy that track!" So he went behind my back and bought the beat from Red Spyda. It was a gay ass lil' move. But I wasn't trippin', cause like I said, once 50 and me touched the song it was over! I never put the album out so the song never saw the light of day. If I would have put the album out, Guerilla Black would have never been able to put that song out. But Guerilla is my homeboy too, so it ain't no bad look for him, it's just his A&R." A-B continued.
A-B said that he might still use "Infrared" for his upcoming mixtape, but him and 50 are probably gonna do something new for the album. "50 did his thing on there for me as far as putting the hook on there, and I laced the verses. They did the song under Dr. Dre's roof, and you know, when they do something under his proof, it's a Dre beat automatically. But Spyda originally did the beat though. The only way Dre's name was gonna be on it is if I had put it on my album, but I was still gonna give Red Spyda his credit." A-B said.
When asked why he never got the chance to drop the album, even though it had appearances from heavyweights like 50 Cent, he said that "I couldn't drop it by myself. We need the deals to go through, and I never signed no contracts with nobody. I did that song independent, but I pulled that off being a hot artist. They asked me to come in and do a few songs and one thing led to another. I was also fucking with my family at BMF [Black Mafia Family], so everybody thought I was signed to them. I was an artist at BFM, but I never signed any contracts."
Around that time, Sha Money XL tried to sign A-B to G-Unit after the song with 50 was completed. And as of today, he's just looking for the right place to get signed. "Right now, my big homie Warren G is trying to shop me to Aftermath, so we're trying to see what's going on with that situation. Warren said that Aftermath would probably be the best place for me, being a L.A. artist. But I'm not the type of dude hunting down labels and beating down their doors telling them to play my music. I just stay recording, and whatever comes up, comes up!"
Being aware that many artists signed to Aftermath were dropped in the past, A-B explained that it's all about your dedication and your grind. "The record label can only do so much. It's on you to make yourself hot!"
A-B is currently cooking up hits behind closed doors, before he's getting ready to hit the big scene. He's got a new single that is about to drop called "Don't Get Me Confused" featuring Tyrese on the hook with production by LT Hutton. Frequent Dubcnn visitors will be familiar with the song, as it was previously featured on Tyrese's (a.k.a. Black Ty) mixtape "Ghetto Royalty", which we offered for free download a while ago. The mixtape version was a Remix and also featured a verse from Kurupt.
The track will be featured on his upcoming album "Have Heart, Have Money". To create a buzz for his debut, he's coming with a mixtape first called "Hood Classic". As you can see, A-B is about his work ethic. In addition to these two projects, he has already started working on his follow-up album called "All Business, Never Personal".
"Right now we're working on the marketing strategy and promotion for "Have Heart, Have Money", A-B told Dubcnn. "As for the music, I did everything on my own. I did over 70 songs with all kind of hot producers like LT Hutton, Kanye West, Jelly Roll, Denaun Porter, DJ Khalil, No I.D., KG from Naughty By Nature, Rick Rude, Rodney Jerkins, and many others. Basically I'm making the label's job a lot easier. The package is ready. What you wanna do? Just cut the check, start on media and promotion, drop the single, shoot a video, and it's a wrap!" he said.
Of course we're not gonna let you sit there reading this without bumping some of A-B's music. So we present you the aforementioned tracks "Infrared" featuring 50 Cent and "Don't Get Me Confused" featuring Tyrese, as well as another track called "Where You Are".
A-B – Infrared Feat. 50 Cent
A-B – Don't Get Me Confused Feat. Tyrese
A-B – Where You Are