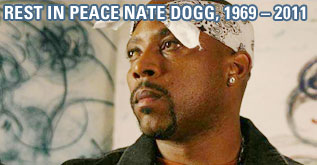 Today is a sad day for West Coast hip-hop as reports are surfacing claiming that Nathaniel Dwayne Hale aka Nate Dogg has died today at the age of 41.
He had been in the news recently for his health troubles and several strokes he has suffered in the last few years.
Nate was best known as the definite West Coast hip-hop singer and appeared on several tracks for heavyweights Snoop Dogg, Warren G, Eminem, Dr. Dre and many more. He was a legend in his own right and will be greatly missed by the community at Dubcnn and around the globe. We will be reporting more details as information comes in.
Here, once again, we bring you the Nate Dogg Tribute Mix, put together by DJ Steve1der, which we posted up during his recovery back in 2008. It compiles some of Nate's greatest moments throughout his illustrious career in a 70 minute mix. We have the file available for you to listen to or download, make sure to burn this one and give it out to your friends to keep his legacy alive.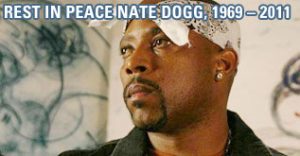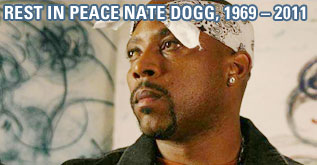 Rest in Peace Nate Dogg.