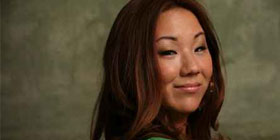 At the turn of the new year we let you know that the hugely talented up-and-coming Los Angeles based R&B singer Brooke Taylor had just released her debut album "L.ive O.n V.irtuous E.nergy" for free download via Bandcamp.
The production on the LP is handled by Dae One, THX, J.lbs, King Trax amongst others. We also informed you that the first single released off of the album was "Dear Archer" which was written and co-produced by Brooke Taylor and Dae One.
Today we are back as Brooke Taylor has just released the video to the "Dear Archer" single which you can watch below!
Brooke Taylor – Dear Archer (Video)
Enjoy and lookout for more Brooke Taylor right here on Dubcnn.