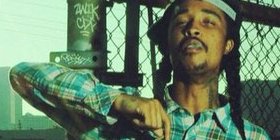 I've been meaning to post up this piece from Long Beach rapper TayF3rd, you might have seen his name around when it was brought up here and there, most recently on Terrace Martin's "On Some Other Shit" featured on the "Locke High 2" album.
Here goes Tay F on his own with a new visual called "Mr Ride By My Only".
TayF3rd – Mr Ride By My Only (Video)
Follow TayF3rd on Twitter.