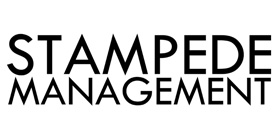 Stampede Management, a premiere talent and brand management company, is excited to announce the signing of hip-hop star, Mystikal, and rising artist, YG, to their robust artist roster. Stampede Management will be overseeing all brand partnerships, artist relations and music development for Mystikal and YG.
Mystikal also recently announced he signed with Brian モBirdmanヤ Williams and Ronald モSlimヤ Williamsメ Cash Money Records for a record deal. He joins label mates Nicki Minaj, Drake, Lilメ Wayne, Busta Rhymes, Tyga and more.
Recently, Mystikal premiered his first song with the Cash Money team, "Original", featuring Birdman and Lilメ Wayne on Hot 97 in NY on Funkmaster Flex and his hometown station, Q93 in New Orleans.
Mystikal is currently in the studio working on his upcoming album with the new label set to drop Spring 2012. He also just wrapped on Snoop Dogg and Wiz Khalifaメs upcoming movie, Mac and Devin Go To High School, where he was the voice of モSlow Burnヤ, a special friend of Mac and Devinメs.
Mystikal is a hometown hero in New Orleans, and says to his fans モIメm proud to be part of a team with a legacy that began in the south and is now a world movement. The music weメre making is crazy!ヤ
"We are very excited to represent Mystikal & YG's dynamic artistry and creative visions," said Russell Redeaux, Senior Partner of Stampede Management. "We plan to utilize our unique brand building techniques to support the YMCMB team and the Def Jam team to take Mystikal & YG's career to global success."
Rising star, YG, has gained national recognition with his hit records, モToot It and Boot It,ヤ モB*tches Ainメt Shit,ヤ and "Upヤ. He has transitioned from a popular street rapper from Compton, CA to becoming a certified hit maker and a leader of his movement モPushaz Inkヤ with an aura and a sound reminiscent of the 1900メs label, Death Row.
YG is currently signed to Def Jam and is focused on building out his own brand and label, Pushaz Ink. He is working on his next album, set to come out Spring 2012.
As YG gears up for a big 2012, he says モThis is going to be a big year for me, so Iメm glad I have a solid team around me."
Stampede Management is a Los Angeles based company, responsible for managing and building the brands of their diverse client roster, which includes: hip-hop legend and pop-culture icon Snoop Dogg; electro-pop phenomenon The Far East Movement; and West-coast hip-hop pioneer DJ Quik.
In addition to the established artists, Stampede also cultivates a roster of emerging talent, including hip-hop duo The Airplane Boys; sultry vocalist Shvona Lavette; prolific producer Kanobby; and Wild Animals, a talented team of producers and songwriters that have produced and written music for Frank Ocean, Nikki Minaj, Snoop Dogg, Diane Warren, Far East Movement, John Legend, X Factorメs Astro and many more.