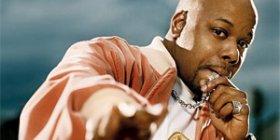 DubCNN had the opportunity to catch up with the legend Too $hort just in time for the release of Short Dogg's 19th official studio album, "No TrespASSing", which is in stores and online today.
The album features the likes of Snoop Dogg, E-40, 50 Cent, Devin The Dude, Twista and Dom Kenendy; Short tells us a little bit about the making of the album and the story behind some of the collaborations on there.
Short also confirms his collaboration album with E-40, "The History Channel", for 2012, clears the air on his feud with Messy Marv and has a few words for the person who impersonated him on the fake Too Short & E-40 song that leaked a few months back.
Watch or read this exclusive interview below:
Exclusive Interview With Too $hort (February 2012) (Video/Text)
Incase you've been sleeping, catch up on some of Too Short's videos off the album:
Too $hort – Money On the Floor (Video)
Too $hort – Double Header (ft. Wallpaper) (Video)
Too $hort – Hey (ft. Silk-E) (Video)
Too $hort – I Got Caught (Feat. Martin Luther) (Video)
Too $hort – Hog Ridin' (Feat. Richie Rich) (Video)
Too $hort – Playa Fo Life' (Feat. Dom Kennedy, 1-O.A.K. & Beeda Weeda) (Video)
Biatch!