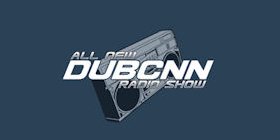 The All NEW Dubcnn Radio Show has returned for another week of all new music and chat. J-Double, Worldwide Warb & Scott Taylor aka ST the Specialist follow up the last episode – which featured an exclusive interview with Brooke Taylor) – with Compton MC Brian James who joins them this week to discuss his Dubcnn sponsored Life On Mute project.
As always there is a number of hot new joints to play including new music from Too Short, Snoop Dogg, Stalley, Kadillak Kaz, Bei Maejor, Big K.R.I.T. and more.
Dubcnn Radio: Episode 43 with Brian James (03/09/11)
Enjoy the show, leave your comments on the show page using the Facebook Comment tool and ensure you take part in the show by contacting us through Email, Facebook, Twitter, on the Forums or by calling us on 602-903-FLOW (3569). Remember if YOU want to advertise on the show then ensure you email in today.