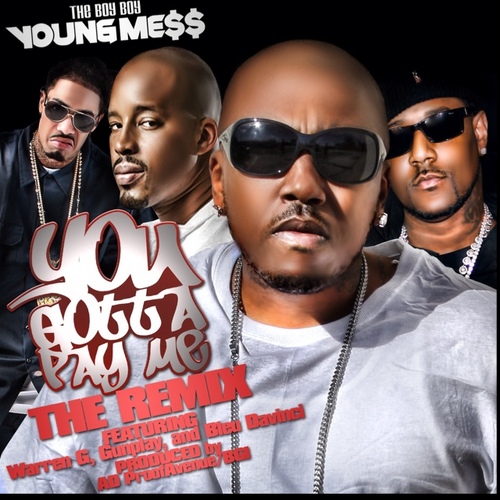 Messy Marv aka The Boy Boy Young Mess has been grinding it out since the release of his latest album "Da New Frank Lukas Dat Neva Wore Da Mink Coat", which dropped last month.
The most popular song on the album is the lead single "You Gotta Pay Me", to which Mess also released a video a few weeks ago. For those of you who read dubcnn's exclusive interview with Messy Marv in February also knows saw that Mess reached out to Warren G in the interview for a possible collaboration, as Warren had previously expressed his admiration for Mess' music.
In fast-moving music industry, the two artists linked up and Warren is now featured on the official remix of "You Gotta Pay Me", on which Mess and Warren are joined by Maybach Music's Gunplay as well as BMF representative Bleu DaVinci, who's getting back into the mix of things after his release from jail last year.
The remix drops on iTunes tonight, we already have it available for you to check out below:
Messy Marv – You Gotta Pay Me (Remix) (ft. Warren G, Gunplay & Bleu DaVinci) (Audio)