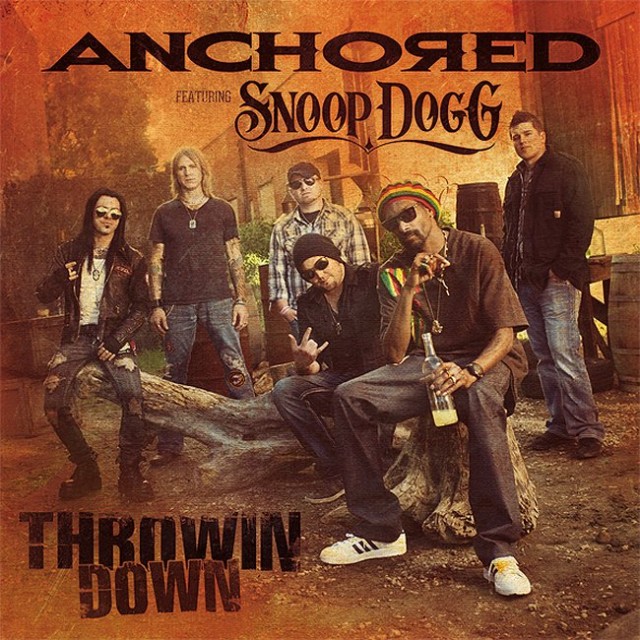 Yessir! West Coast legend Snoop Dogg has recently been in the studio with Dallas, Texas based band Anchored and knocked out the single "Throwin Down" which is produced by rock super producer Jay Baumgardner and features additional tracks recorded by Terrace Martin
The single is being mixed right now for a May 8th digital release and just last week the video was shot in Los Angeles directed by Devin DeHaven of Fortress Televison.
Dubcnn will be delivering the single in streaming format as well as Exclusive Behind The Scenes footage before the official video drops later in the month! In the meantime checkout Anchored via GetAnchored, Twitter or Facebook.