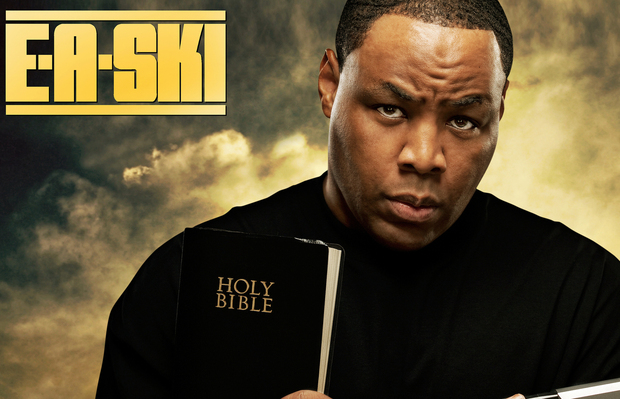 As we announced last year E-A Ski is working an an album entitled, 5th of Skithoven, and during 2011 dropped off some samples of what to expect on the release.
The album – which is expected to feature Ice Cube, Techn9ne, B-Real, Freeway, B-Legit and others – was scheduled to drop last year and we brought you footage of the bay area beatsmith making a beat from scratch [see 5th of Skithoven Studio Footage] as well as an in-studio clip of Ski working on another concept for 5th of Skithoven.
Not only that but we dropped off a track with his partner in rhyme, Locksmith called On the Low and then in May the video to the debut single from "Fifth Of Skithoven" featuring Ice Cube, called Please, directed by Rock Jacobs.
Today we are back as we've just been sent a heater from the "Fifth Of Skithoven" LP indicating a release may be on the way! "Off The Radar" features King T and Young Maylay – check it below!
E-A-Ski – Off The Radar (Feat. King T & Young Maylay) (Audio)
Please be sure to follow E A Ski on Twitter by clicking here and as ever stay tuned to Dubcnn for the latest from E-A Ski, 5th of Skithoven and IMGMI!