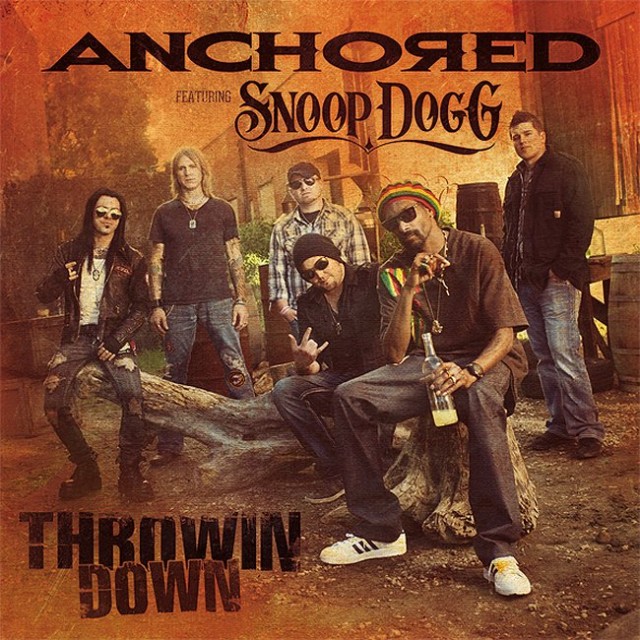 Yesterday we followed up our teaser update from March about West Coast legend Snoop Dogg having been in NRG Studios in Hollywood, CA with Dallas, Texas based band Anchored.
The record they knocked out was premiered on Dubcnn yesterday calledThrowin Down (Feat. Snoop Dogg) which is produced by rock super producer Jay Baumgardner and features additional tracks recorded byTerrace Martin.
In that same update we also dropped this teaser video of the Throwin Down music video which was shot in Los Angeles and directed by Devin DeHaven of Fortress Televison.
As promised we are back to offer the full video today, check the track and video below!
Anchored – Throwin Down (Feat. Snoop Dogg) (Audio)
Anchored – Throwin Down (Feat. Snoop Dogg) (Video)
Checkout Anchored via GetAnchored, Twitter or Facebook. Our thanks go to Anchored,Snoop Dogg, Devin DeHaven and Fortress Televison.