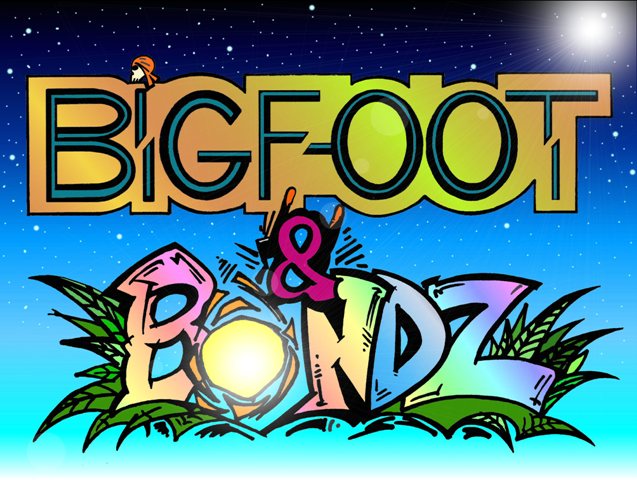 Parliament-Funkadelic and Rock and Roll Hall of Fame member, Jerome "Bigfoot" Brailey, has an innovative album coming out through Hoopla Media Group / LRT / INgrooves Fontana called "The Lovinator Experiment" with his new group Bigfoot & Bondz.
Throughout the seventies, Brailey was the predominant backbeat of George Clinton's P-Funk organization, sharing the rhythm chores with such luminaries as Bootsy Collins on bass, Bernie Worrell on keyboards and guitar legendsEddie Hazel, Gary Shider, Mike Hampton and Glen Goins. Along the way, Brailey had contributed to some of P-Funk's most successful and memorable moments, with seven Gold and Platinum records to prove it. Who hasn't heard of "The Mothership Connection", "Clones Of Dr Funkenstein", "Funkentelechy Vs The Placebo Syndrome" or "One Nation Under A Groove"? As well as contributing to output of Parliament-Funkadelic, Jerome was also to be heard on albums by Fred Wesley & The Horny Horns and Bootsy's Rubber Band.
In 1992, the world witnessed the birth of G-Funk as pioneered by Dr. Dre on "The Chronic" (Death Row Records), which leaned heavily on the P-Funk groove and is widely considered to one the greatest hip-hop albums of all-time. Bigfoot's footprints can be heard on several of hip-hop's greatest songs like "Potholes in My Lawn" by De La Soul, "Elevators" by Outkast, "Who Am I (What's My Name)" by Snoop Dogg, "Let Me Ride" by Dr. Dre, "It's Your Life" by Too Short, and"Pass The Mic" by the Beastie Boys — as well as in countless songs by some of hip-hop's most notable producers like Ant Banks, Sir Jinx, DJ Quik, Erick Sermon, Jermaine Dupri, and DJ Jazzy Jeff among others.
Now, Jerome "Bigfoot" Brailey would like to introduce his new strand of funk with Bondz dubbed "The Lovinator Experiment" because "Funk is about the rhythm within." It's safe to say that we all still want the Funk.
Be on the lookout for an exclusive interview with Jerome "Bigfoot" Brailey, as he breaks down several of his classic songs and sampled beats!