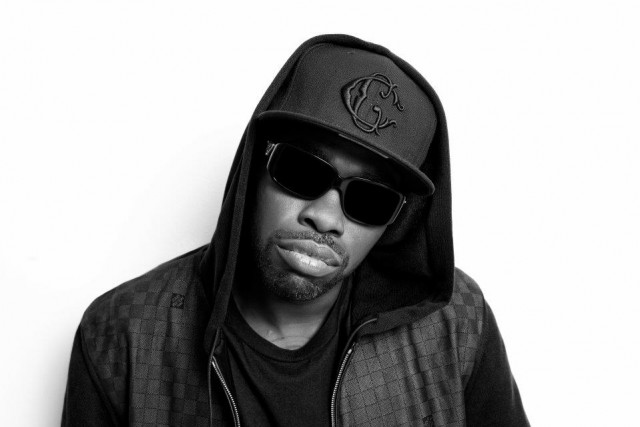 Aftermath & Dr. Dre protege Slim The Mobster had a huge end to 2011 with the release of his higely anticipated street album War Music executive produced by Dr. Dre & Snoop Dogg, produced by Sha Money XL & Vikadenand powered by Crooks & Castles on Dubcnn for Free Download and via our Streaming Audio Players.
He also took time with Dubcnn for this Exclusive Interview where he discussed the project in detail, his connection with G-Unit, his chemistry withKendrick Lamar and at what point he's hoping for the Interscope machine to kick in and get involved in his promotional process.
In the weeks and months leading up to the release of War Music Slim has been a machine with new audio and video drops with back to back videos for Work For It (Price On Ya Head), Gun Play,South Central Blues and F*ck You as well as promo singles such as Marta alongside Prodigy of Mobb Deep, F*ck You which features Yummy Bingham over production by Bink!, What Goes Upwith Snoop Dogg and Dreaming produced by Rahki and featuring Nikki Grier – for which we also dropped the Dreaming Music Video.
Slim has ensured this year is as relentless as last with new material such as an appearance on theCa$his single Tear Dropz & Closed Caskets produced by Rikanatti as well as The Last Timefeaturing Sly that dropped last month.
Today Slim just blasted a record out called "Take It Like A Man" that sees Xzibit on a phone recorded intro and Slim giving his thoughts on accusations made toward him during the Jimmy Henchman trial – listen below.
Slim The Mobster – Take It Like A Man (Audio)
Enjoy and remember War Music is available right here on Dubcnn for Free, with no waiting, no passcodes for Free Download and via our Streaming Audio Players.
Make sure you show your appreciation to Slim direct via his Twitter.