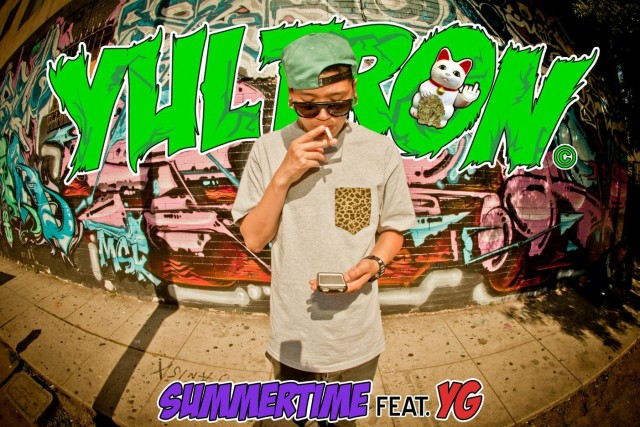 It's hard to believe its been over 2 years since we introduced you to the up-and-coming Downtown LA based group FM, also known as Far East Movement in this Dubcnn Exclusive Interview.
Since then the guys have gone global and today we are proud to present an artist aligned to that scene alongside Far East Movement and Stampede Management; Yultron. Yultron is a refreshingly diverse artist residing in the notorious "Sin City" that is Las Vegas. His music blends Hip-Hop with alternative rock melodies resulting in some unique records.
Now working alongside Transparent Agency, he is working on releasing an EP later this month – a prelude to a planned full LP – and today released a video for the first record "Summer Life."
"Summer Life" – which you can watch below is helmed by rising director Daniel Park (Far East Movement, Snoop Dogg) and is his take on the classic summer ode. The songs hook draws onYultron's love for familiar favorites, delivered with his own style and edge. He's teamed up with Compton's own YG – who is currently riding the wave of success from his own 4HunnidDegreezproject – and the pair trade sly verses over a nostalgic instrumental!
Yultron – Summer Life (Feat. YG) (Video)
Enjoy the video, ensure you follow @Yultron on Twitter and if you're local check him on a radio promo tour, tonight at Hot 94.1 in Bakersfield!