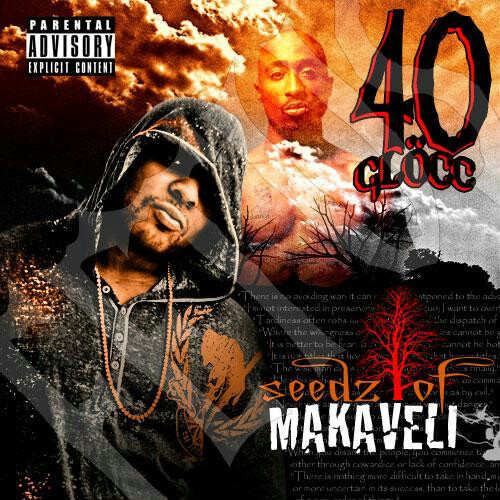 A couple of weeks back, we announced the homie 40 Glocc's new free street album "Seedz Of Makaveli", which he dropped today, coinciding with the birthday of the late great Tupac Shakur, to whom this record is dedicated to.
The first leak, "Show Me Some Love (ft. Fingazz)", came out last month and now we've got the entire project available for you to download. Features include Mobb Deep, The Outlawz, Fingazz, Zoo Babies, Villago Boo, Sun, with production from Havoc, Jinx 909 and more. Download below:
40 Glocc – Seedz Of Makaveli (Free Album Download)
Also make sure to check out the new 40 Glocc video with the Zoo Babies below:
40 Glocc – Whole Lotta (ft. Zoo Babies) (Video)
Enjoy and let 40 Glocc know your thoughts on Twitter.