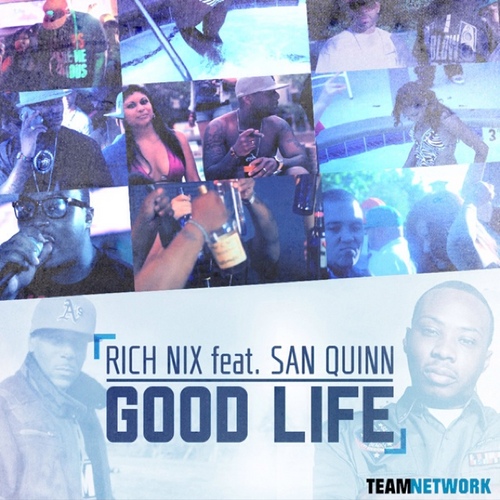 Fresno, CA, representer Rich Nix was last on Dubcnn on the solo tip last year when he released his 559 Network compilation "Valley Kings."
On that project he reached out to artists including Diego Redd, Shake Da Mayor, Killa Tay, Les Vegas, Relentless and Grafik Ruffin plus Bay Area artists veterans The Jacka and Erk Tha Jerk.
In those early updates we brought you Welcome To The West Coast Remix– where he and female singer A. Rose under their group name Koncrete Rose– released a video to their posse cut featuring WCDT, KT, Pillioniares, Grafik Ruffin, Diego Redd, Les Vegas & Alexio Cade, a video for Face Down featuring Rich Nix, Andy P and Alexio Cade as well as the Kautious single We Gettin' Money with The Jacka & Erk Tha Jerk
Today Rich Nix, the leader of the 559 movement with his Team Network, is back with a new track just in time for the Summer. Over recent episodes you will've seen the Microphone Masters Radio Show giving this track a lot of love as the record is perfect for the summer and features San Francisco vet San Quinn and A. Rose – watch the video to "The Good Life" below!
Enjoy, lookout for more from Rich Nix on Dubcnn soon, and if you missed The 559 Network Compilation "Valley Kings" compilation last year then cop it via iTunes.