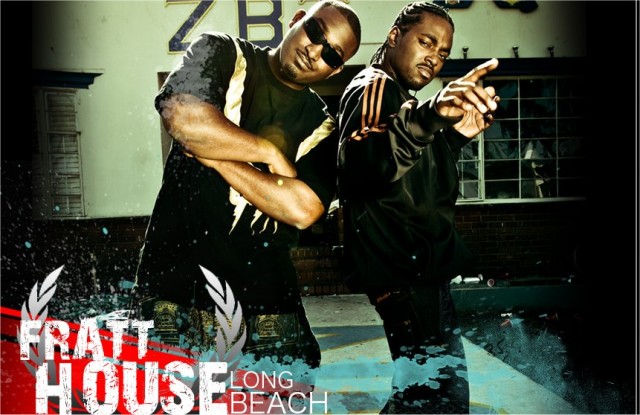 At the start of the year Long Beach duo FrattHouse, consisting of G.B. (the son of RBX) and E-Money (cousin of Snoop Dogg) were getting ready to release a new project together called "Leftovers" – a tribute album to Daz and Kurupt featuring the singles It Don't Stop and Things I Know – as well as starting the FHU (Fratthouse University) movie project.
The project chronicled two knucklehead rappers, G.B. & E-Money aka The FrattHouse enrolling in college to promote their upcoming record started with the FHU Webisode Series Teaser before E-Money & GB Enroll, Episode 2: Anatomy 101 and Episode 3: Ass, Gas or Class?.
Since then they have been quiet but today E-Money is releasing a solo project entitled "Ladies Man"that – as the title suggests "is for the females but the guys will love it also." The release features Pr1me, Korey Blues, GB and Ray Reynolds and can be downloaded or streamed via our streaming audio players. Download from dubcnn to truly support the westcoast and experience Free, no waiting, no passcodes download or streams via the HUB of Westcoast Hip-Hop, Dubcnn.com.